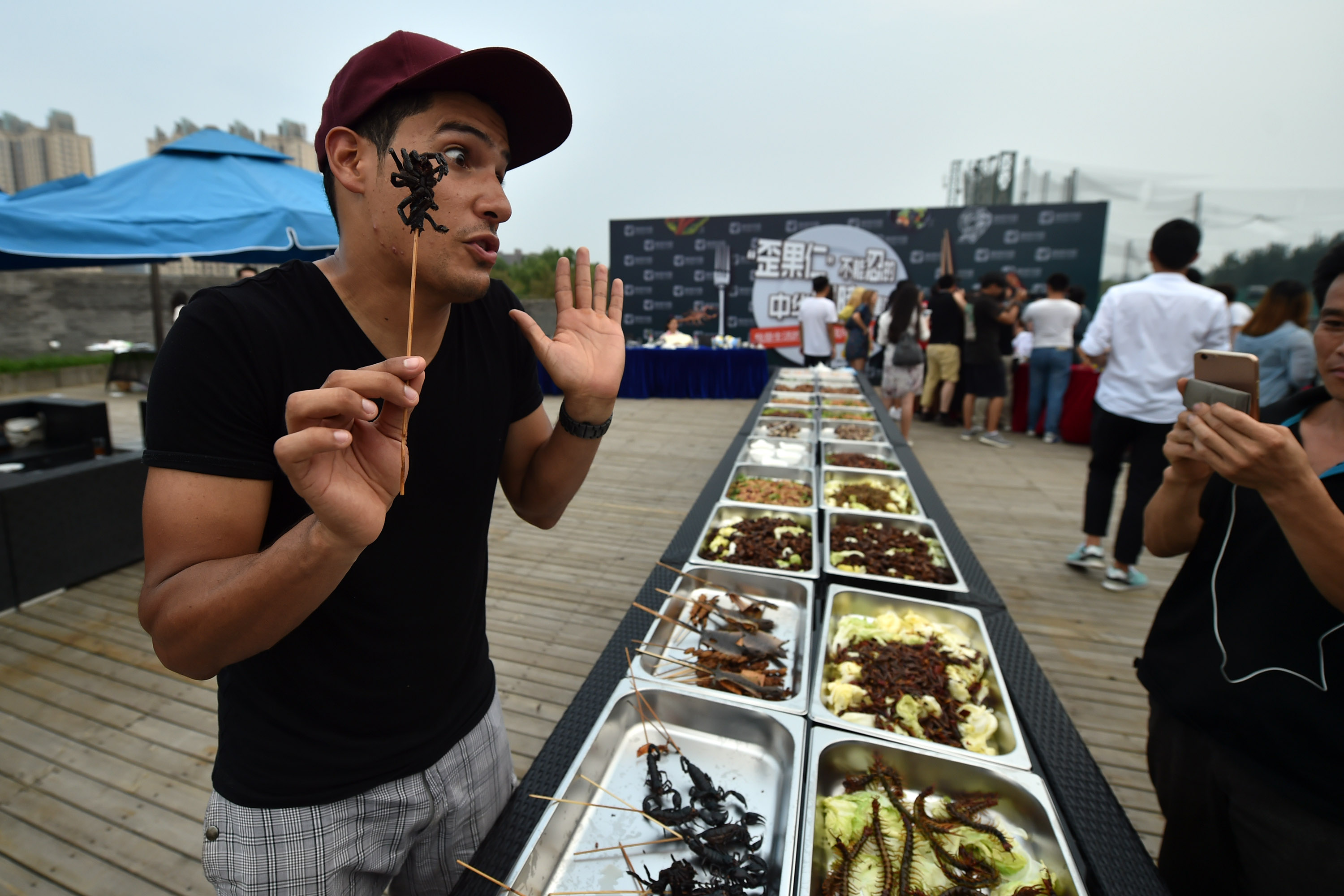 The world's wildest dining experiences
Drill through metres-thick ice to catch your dinner. Bury a whole lamb in a sand oven for the day – overseen by Beduin tribesmen. Eat alongside inmates in a notorious Colombian prison. It's time to start your global gastronomic odyssey. 
If veal is all you can offer as your 'exotic' Sunday roast, you know that it's time to upgrade your gastro credentials. Here are some incredible epicurean experiences that will help to reset your definition of adventurous dining. 
Frozen fishing Photo credit: Claudia Avila-Batchelor
Contrary to popular belief, the Arctic Circle is not just a bleak icescape. Aside from being the home of Santa, other magical delights on offer include husky sledging, skidoo adventures and, of course, the majestic northern lights. Temperatures are sub-zero so you may need a hip flask full of Swingers 'Hot or Not' cocktail to warm your cockles. If you're looking for a real fisherman's tale however, you can literally break the ice, make like a gnome and drop your fishing rod in before you head back to your frozen cave or fancy hotel to have the salmon or Arctic char cooked to your taste. 
Picnic in the Himalayas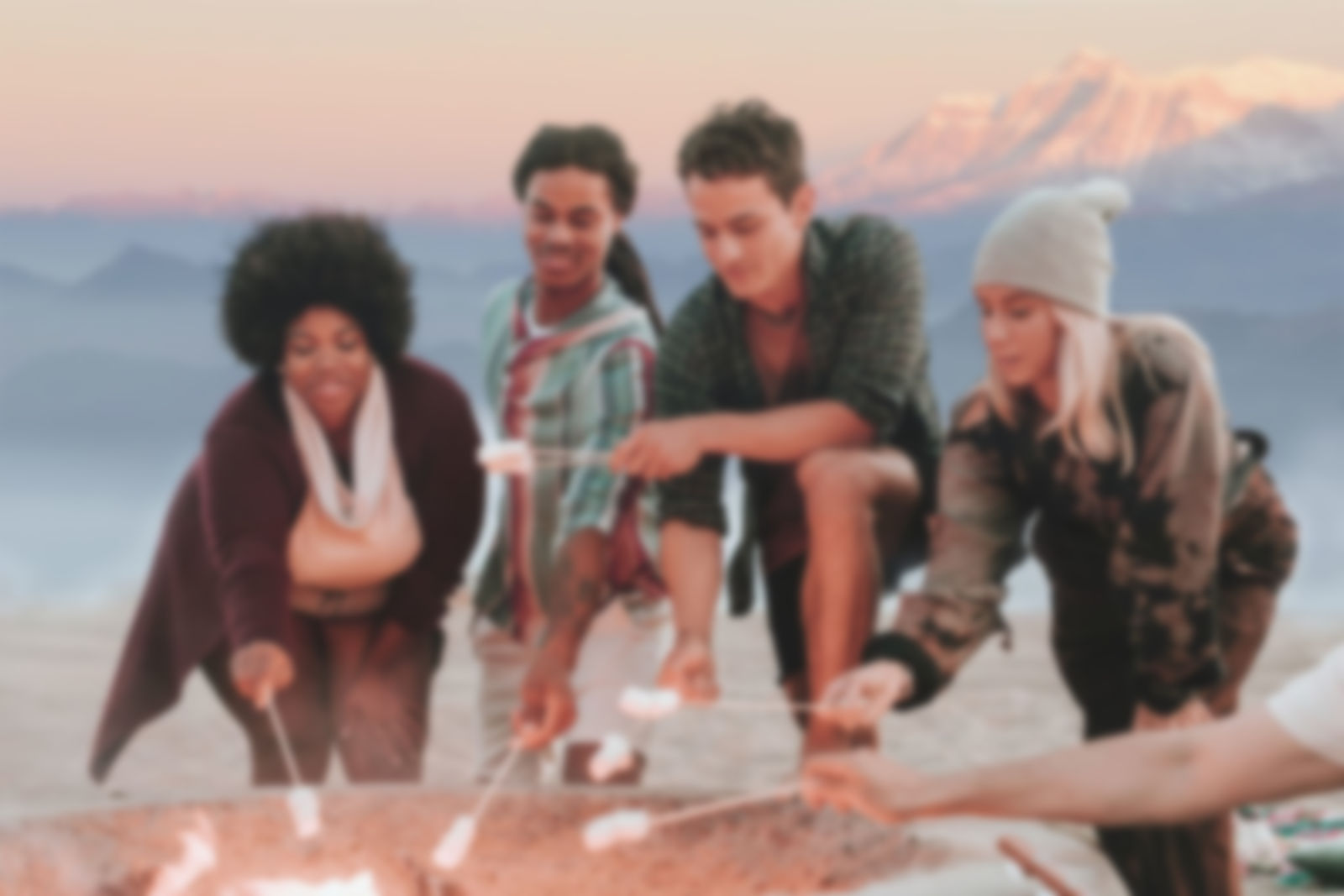 This titan range spans five countries across 1,500 miles, and provides some exquisite vistas in which to enjoy a host of 'back to nature' activities. In the heart of India, yoga and holistic retreats are de rigeur, so there is nowhere better than to continue to cleanse your chakras as you tuck into delicious picnic fare amongst the breathtaking mountains. 
Feast with nomad desert tribes Jordan has some of the world's oldest documented history and traditions, which are still being kept alive today through a responsible travel initiative that helps preserve the Beduin heritage. History and artisan cuisine will fuel your Lawrence-of-Arabia fantasies, and the joy of sleeping under a blanket of stars will remind you of how beautiful mother nature can be.
Under the sea in paradise Photo authorized by Niyama. Subsix restaurant.
Not content with having some of the most spectacular ocean settings on the planet, the Maldives was also home to the first undersea restaurants. Once you get used to the wild setting, the exquisite range of food almost becomes secondary. The only question is whether you order the catch of the day, since one of its relatives may swim by… 
With underground ninjas in the big apple Photo by Thitaree Sawettatat from Pexels
For lovers of amazing Japanese food and immersive theatrical experiences, this is a brilliant night out. Hidden below ground in New York's Tribeca, the inimitable Ninja restaurant provides a unique service and top cuisine, and it's something that could only be delivered to this detailed level in the city that never sleeps. 
Jungle to table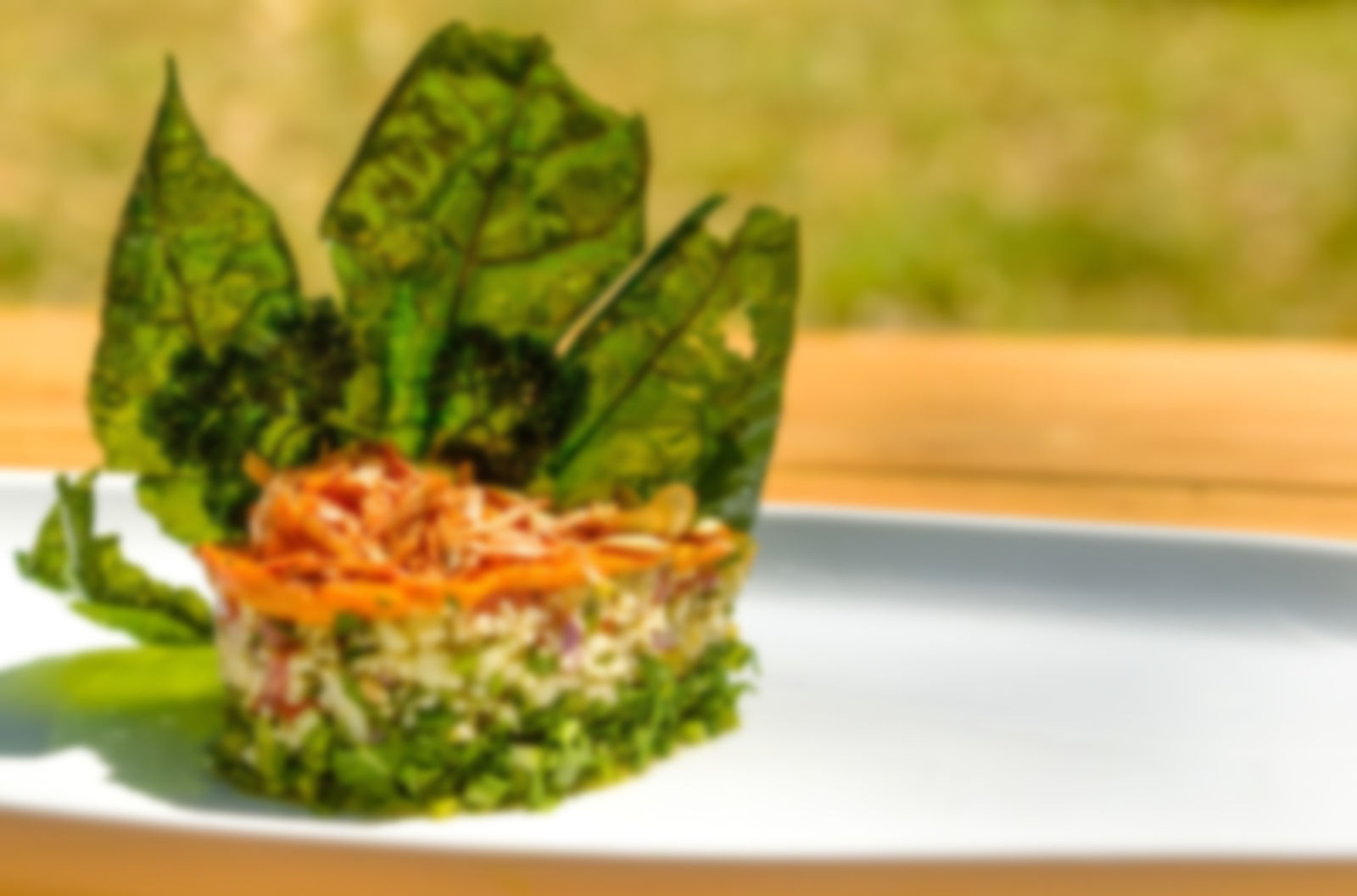 Photo provided by HiR
As far as eco credentials are concerned, Costa Rica leads the way. This extends to the jungle-to-table gastronomy that artist Noam Kostucki  has created. His restaurant HiR – an integration of 'Him' and 'Her' – comes complete with howler monkeys who live close by, and a selection of beautifully crafted dishes using the freshest of seasonal local ingredients. Noam's passion is to make money from doing good, which is a great mantra to live by in the land of 'Pura Vida.'  
Go directly to jail Photo credit: Interno Restaurant
One of the best things to do in Colombia is to go to jail in Cartagena. Run as a social enterprise, the 'Interno' restaurant is a bastion of rehabilitation – not revenge – within the prison system. Located in the San Diego Penitentiary, the female inmates are given a second chance by retraining them for their eventual release. And not just as regular cooks, but highly skilled chefs and high end restaurant staff, often mentored by top guest chefs who love to give back to this community. Great food that makes you feel as good in your heart as you do in your belly. 
An igloo in the desert Photo provided by Chillout Ice Lounge
Of course. Just because what Dubai wants, Dubai gets. And, the best part is that in addition to serving hot food and drinks plus cleverly designed cocktails, the Chill Out is also home to really impressive ice sculptures, crafted by some of the best artists in the world.
Eat like a cannibal Photo by SpeneyG on Wikimedia Commons [CC BY-SA 4.0]
Japan (where else?) perfected the food experience called Nyotairomi (female body plate,) which was originally the sexy eating of sushi, using beautiful naked women as a table. They have now taken this one step further, and created what looks like a woman, however you cut her open to eat what's inside. 'Blood' comes out as you slice into the body, and all the internal organs are edible. Can't see many franchise opportunities for this one, to be honest.  
Anyone for penis?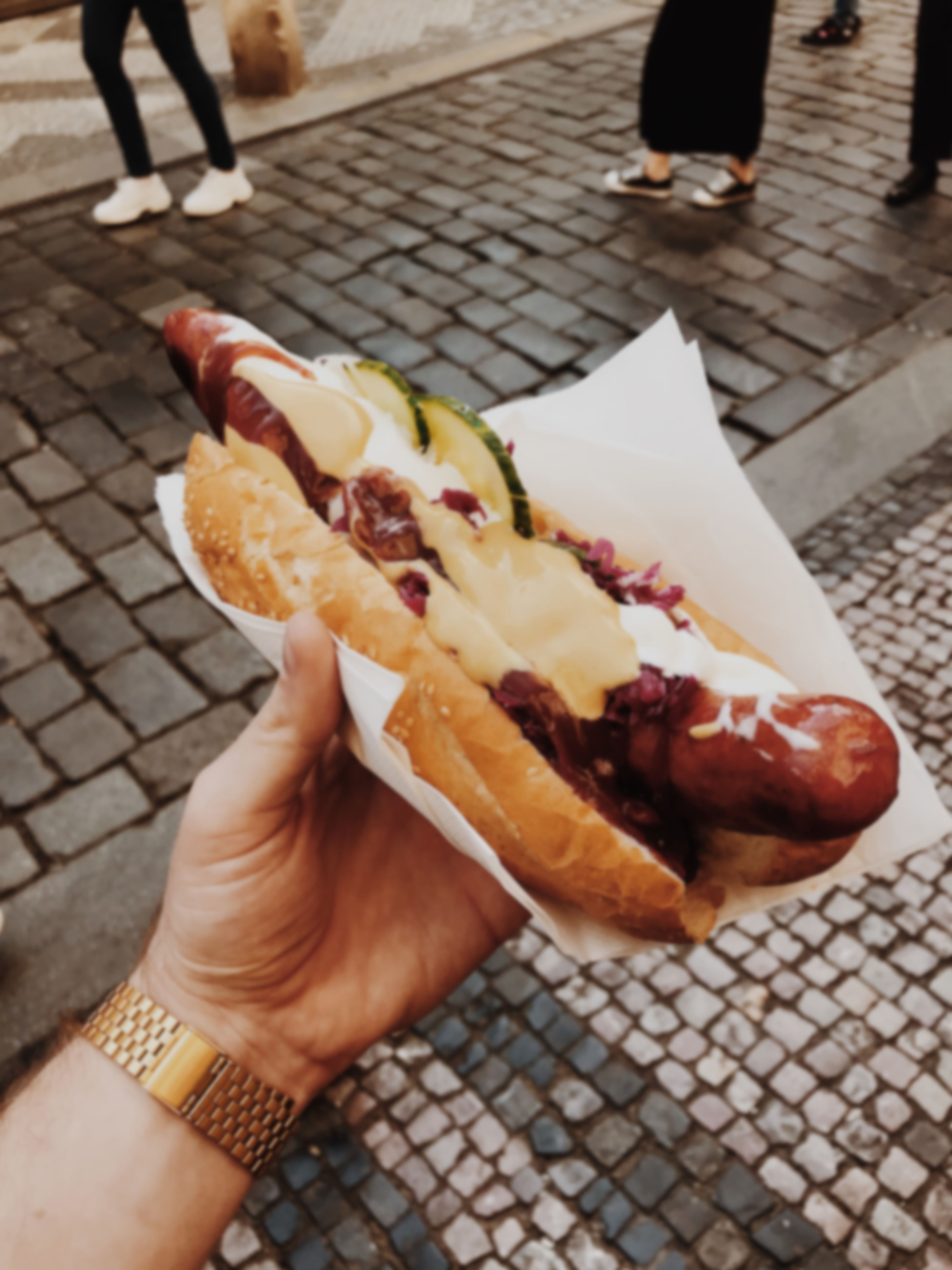 This writer's international street-food Russian roulette game came to an undignified conclusion after eating this questionable delicacy in a South Korean market. Where could she have possibly gone after penis fish? Of course, you have questions:  Yes, it was wiggly, yes it was chewy and salty. No, she would not like to try it again. 
Authentic and playful stories that will  inspire you to experience the best in life. Share this or click to find out more about Swingers, the world's coolest crazy golf bar and restaurant, and to book your visit.  
Continue reading
swingers.club
You've got to be the very best to make it to the Olympic Games podium. But, let's face it, some sports are tougher than others. And others might simply require a modest amount of training, as opposed to being born with a strangely sports-specific body or natural aptitude. Sailing, for example, we're looking at you. Your new life in elite sports starts here.
Swingers
Swingers is the crazy golf club, a venue that takes the holy trinity that is crazy golf, street food and amazing drinks and combines them all into one incredible social experience. Swingers City is based on a 1920's golf club set in the bucolic English countryside, while Swingers West End takes crazy golf back to its seaside roots in a venue that reimagines the faded glamour of the 1920's English Riviera.