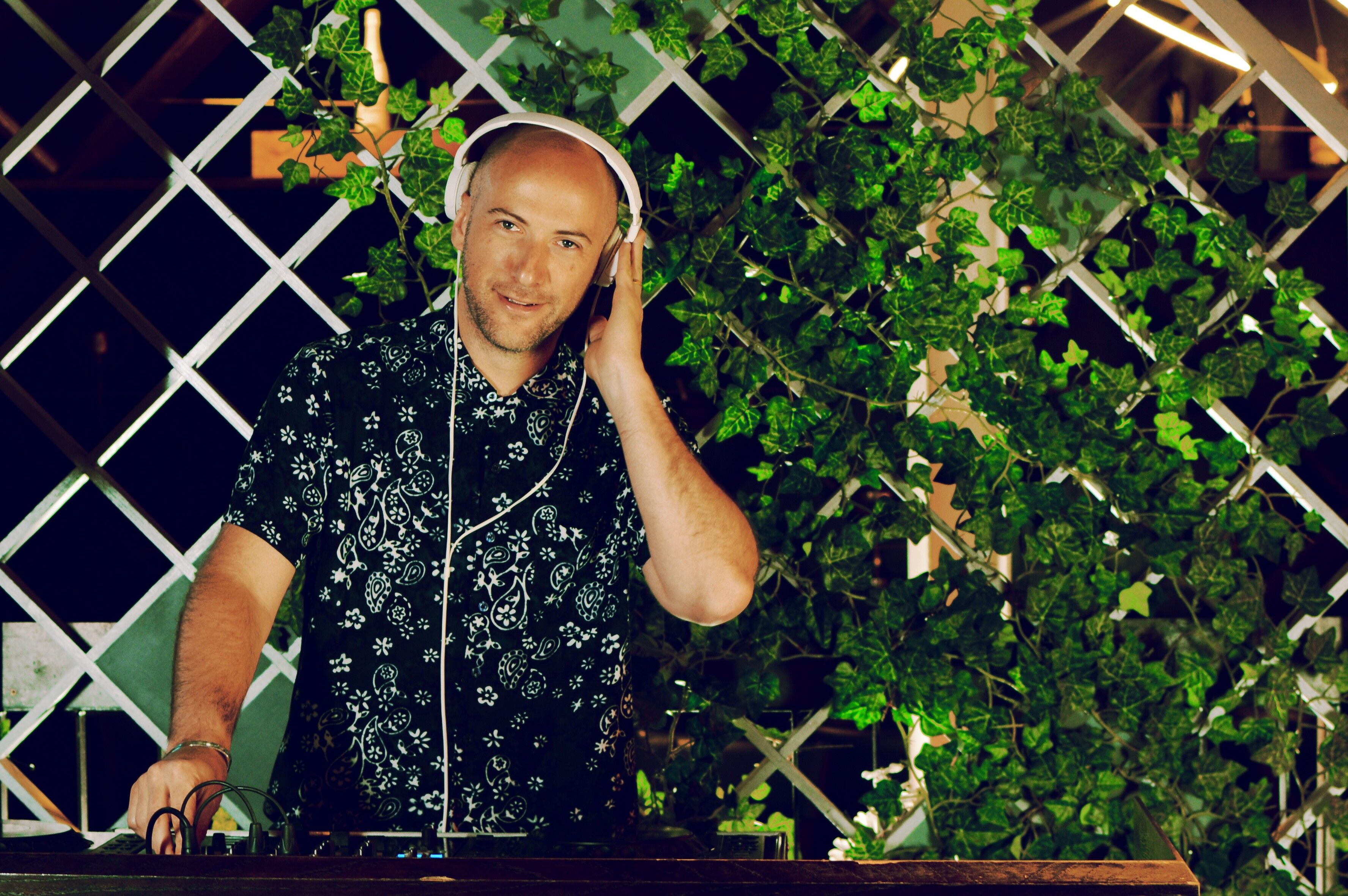 The Musical heartbeat of Swingers
The Musical heartbeat of Swingers
Dan Savidge has been the key music shaper of Swingers since they opened their city venue in 2016. We chat dance floor politics, what makes a party go with a swing, and what tune you need to play to follow the legendary Stevie Wonder. 
Tell us little bit about your background – and how it led to being Swingers musical guru
I started DJing at 6th form college, which was weirdly a place where lots of people were doing music stuff like running record labels and such. I got my decks and the bug, and have DJ'd professionally ever since. I set up my own label – Jinks Inc Records – which was eventually bought by Defected. I met Matt (one of Swingers' owners,) years ago when he and a guy called Josh were running student parties at Manchester uni and I was at Leeds, so we have history. Four years ago I set up my own music experience booking agency, and now, I've been with Swingers since they opened.
What do people say when you tell them what you do – what's their first reaction? 
They always say how cool it is, but when I try and tell them of the long hours and all the non glamorous bits they are not interested! They just want to hear all about the lovely sexy side.
What's the most challenging aspect of being in charge of the vibe?
Keeping it current and appealing to a broader audience without diluting the essence of who we are. When we first opened Swingers we deliberately stayed away from the poppy commercial side, and strategically went for funk and soul as we wanted Swingers to be fun and playful, and back then no-one was playing that kind of music in city venues. So yes, keeping everybody happy while sticking to our music policy was hard in the early days.
And the most rewarding one
When it works! There are a lot of online reviews and I think it's because it's a more specialist sound so guests like to comment on it. We love getting feedback like that. 
Top tips for keeping the flow appropriate considering every day/every hour there may be a different crowd?
Stick to the brief! In the early days there was certainly a lot of push back in the city venue as the audiences were more used to listening to cheesier sounds. Yet for us it was worth sticking to our vision because of the vibe we knew we wanted to create. Obviously through the day and night we change the tempo, but always within the sound that works for us.
Failsafe tune?
Any Stevie Wonder classic, so I'd probably go for Sir Duke. 
And the one you wished you'd never played? 
Oh. God. That has to be MMMbop by Hanson. It was at a wedding and it was supposed to be ironic but it was just painful to play.
Moving swiftly on… dancefloor faux pas?
Definitely my dancing is a general faux pas! I'm just not a good mover…
Are you a DJ who dances?
Ha! Well clearly yes, but very badly. But actually I don't care. I love it even if I'm terrible.
What's the tune that gets you up in the morning? 
I read somewhere that Elton John likes listening to industrial techno to get him going in the morning, but I need something far more chilled as I need to ease into the day. A bit of jazz, for example.
What do you look for in artists you book to perform at Swingers?
DJ skills and music selection are obvious, and we have a really stringent policy on that. However, equally important they also have to be reliable, personable and presentable. There is a reason we have programmed over 1,500 sets since Swingers opened and we've never had a no-show, so the personality is as important as the DJing.
What's the biggest night at Swingers and what makes it so? 
Friday night is THE one, specially in the City, as you have a massive after work crowd. We have two DJ sets on Fridays, the 6-8pm and then 8pm-1am. The funny thing is that unlike most clubs, our night is kind of back to front, so it's massive and busy early on and then chills out later on. We get the big bangers out early doors and set everyone up for their weekend.
Most memorable gig / DJ set?
I played with Stevie Wonder at a private event. He was obviously the headliner. Ha. He played an hour and a half on a grand piano and I literally stressed for the previous month about what tune I should follow him with. Oh- and it was a wake! I finally decided on 'Thinking of You' by Chic because it starts with a really nice guitar riff after Stevie's epic piano set. So yes – that was the best gig of my life. And it was a very emotional event as it was a celebration of his friend who had died a year earlier and this was his memorial.
Famous people who've partied at Swingers?
Margot Robbie, Jack Whitehall, Jimmy Carr and Little Mix have all partied with us, from those I can think of!
Why is Swingers such an all round awesome night out?
Because it has everything you need for a top night out as it's so self contained. You have a really fun activity, amazing cocktails and great street food and all to a really high standard- everything is just top draw. Plus of course, a banging sound track to top it all off!  
Dish the dirt… tell us some exclusive juicy gossip! 
I'm not supposed to tell you this because it's top secret information, but we are installing an amazing 3D photo-podium camera in the city venue, so you will be able to take the best Instagram photos in London from there! (OK, we won't tell anyone!) 
Where will we find you on your night off? 
Ha! I never have a night off! My work is so full on that I like to relax in my down time. So I guess somewhere chilled and quiet – like my house or Ronnie Scott's.
Authentic and playful stories that will  inspire you to experience the best in life. Share this or click to find out more about Swingers, the world's coolest crazy golf bar and restaurant, and to book your visit.  
Continue reading
The pub quiz is a uniquely British invention, combining two of our favourite things – drinking and having random facts on instant recall. But why are these alcohol-fuelled exam sessions proving more popular than ever?
Drill through metres-thick ice to catch your dinner. Bury a whole lamb in a sand oven for the day – overseen by Beduin tribesmen. Eat alongside inmates in a notorious Colombian prison. It's time to start your global gastronomic odyssey.
Swingers
Swingers is the crazy golf club, a venue that takes the holy trinity that is crazy golf, street food and amazing drinks and combines them all into one incredible social experience. Swingers City is based on a 1920's golf club set in the bucolic English countryside, while Swingers West End takes crazy golf back to its seaside roots in a venue that reimagines the faded glamour of the 1920's English Riviera.