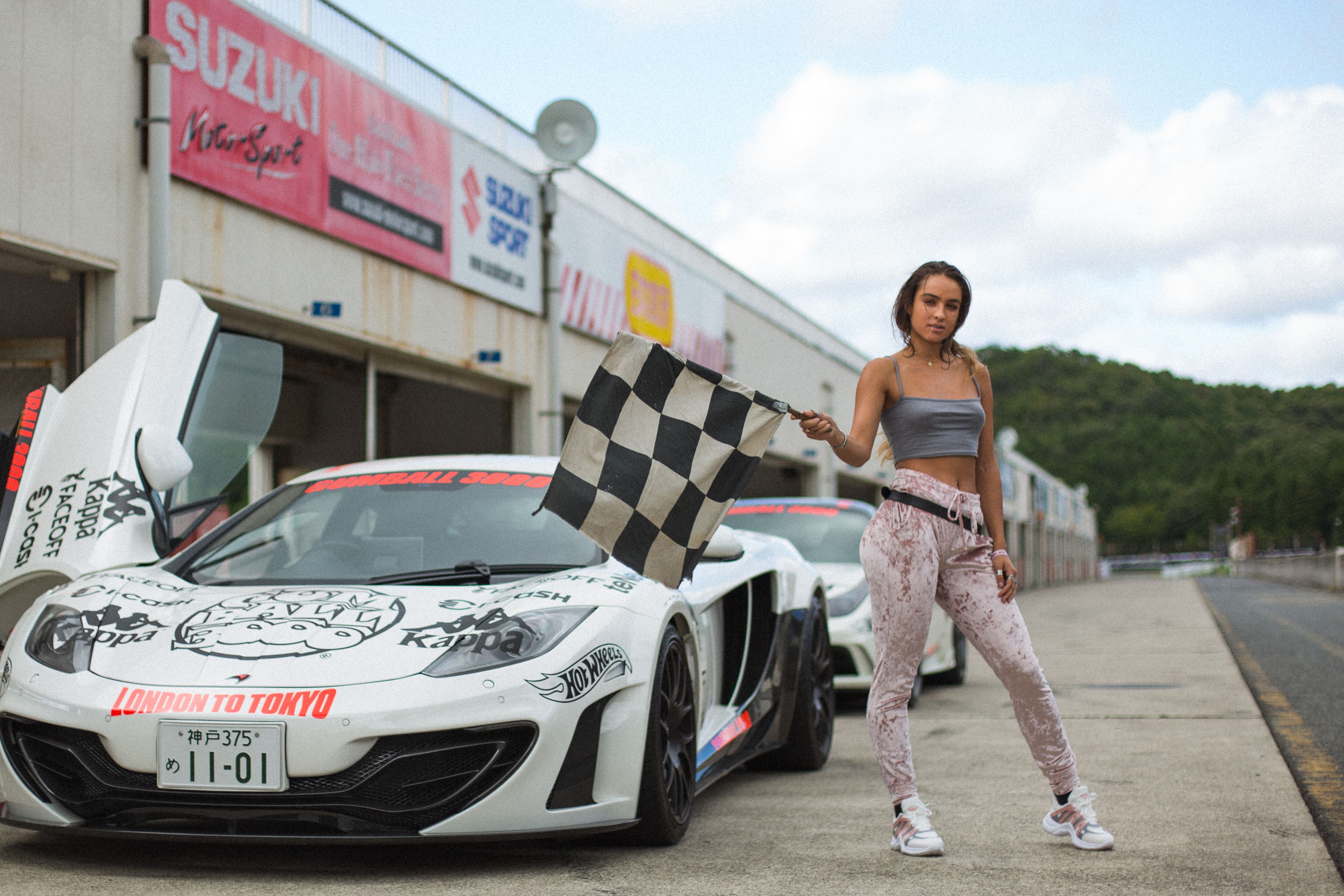 Still crazy after all these years
It's been 21 years since the iconic Gumball 3000 rally first revved up its engines. We catch up with its fast-living founder Maximillion Cooper to delve into some of the more eye-raising stories from years gone by.
Photo provided by Maximillion Cooper
The Gumball 3000 is unquestionably the daddy of all modern car rallies. This British-born international celebrity motor rally is the brainchild of entrepreneur, designer, race car driver and former model Maximillion Cooper.  
JOIN US IN CELEBRATING OUR 21ST BIRTHDAY ON TWO OF THE MOST ICONIC PARTY ISLANDS IN THE WORLD... MYKONOS V IBIZA THIS WILL BE...THE BATTLE OF THE ISLANDS!
Combining cars, music, fashion and entertainment, it's set the bar for high-profile car rallies since it launched in 1999. It's arguably best known for its glamorous parties and celebrity participants, often driving outrageously cool cars – David Hasselhoff in the original Knight Rider car, for example, or Lewis Hamilton in a Koenigsegg Agera HH – but it's still a test of endurance. Spending several days in a car, combined with partying all night, can be tougher than you might imagine. 
Photo Provided by Gumball
This year, for Gumball's 21st anniversary, this race runs from the party island of Mykonos to the equally hedonistic island of Ibiza (7 June – 15 June) and promises to be the biggest event yet. Only 100 cars will make the journey – but how many will complete this 3,000 mile epic drive?
Congratulations on the 21st anniversary of the Gumball. How does its current incarnation match your initial ambitions?
It's gone above and beyond anything I'd imagined. I wanted to create something that combined all my passions, from motoring to music to action sports but, more than anything, it was just a way of getting a group of friends together to do something different and have an adventure. 70% of the people taking part in the first rally weren't even car people. They were just there for the parties and the social aspect. And that's something we've seen grow year-on-year.
PHOTO PROVIDED BY GUMBALL
Other rallies have launched since Gumball began, but yours is still regarded as the best of its kind. What's made it such an enduring success?
No one plans like we do and we try something new every year. From year two, we flew cars to the rally. Recently, in London we had 3,000 staff at the capital's event alone and one million people attended. We put on the biggest concerts and get the most exposure of any rally.
After 20 years, we have the perfect format nailed. A six to seven-day trip, with three to four of those as 'public days' – like our city festivals. They combine a car show with a music festival and action sports demos.
PHOTO PROVIDED BY GUMBALL
A few friends took part in a Gumball a decade or so ago, and picked up some speeding tickets along the way. What sort of reputation does the rally have with local authorities these days?
We never do anything dangerous or illegal. In fact, councils close roads or sections of cities for two days for us now, which is very different to the old days. Besides, you can't really do anything illegal in these digital-first times as the whole thing is pretty much constantly streaming on Facebook Live or YouTube.
Some places have proved challenging though?
Oh, of course. We've been to over 60 countries to date, so there have been testing moments. Weirdly, given its history of racing drivers and great car manufacture, Germany has been the trickiest country so far – we were there in 2010 and 2013. They have a total ban on road rallies, but timed stage races are okay, which is odd. Oh, and they hate cars with stickers on them.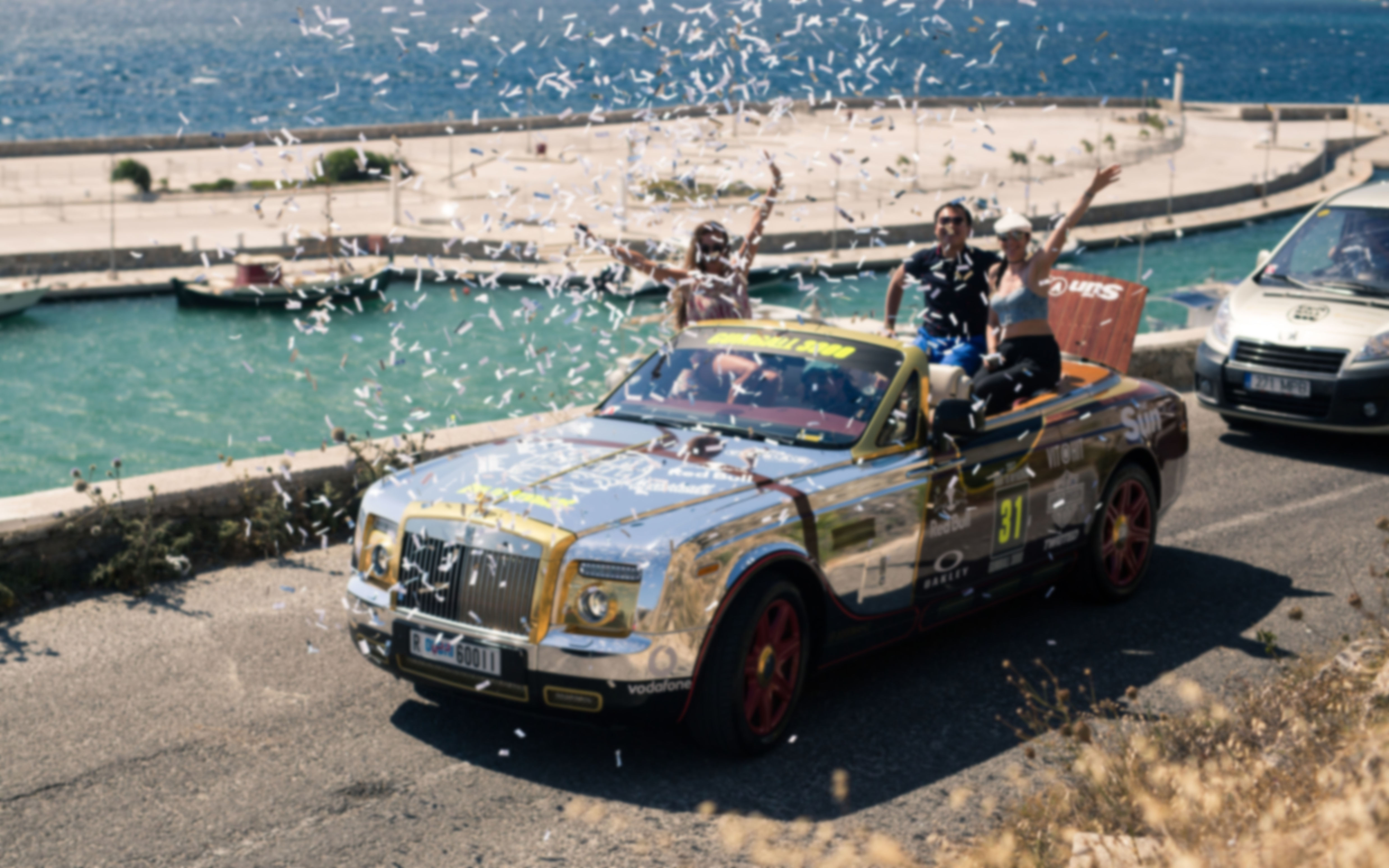 PHOTO PROVIDED BY GUMBALL
Russia, though, was another level of craziness. At one point we were crossing the border – we'd appointed former KGB staff as security and they were on the ground and circling above us in a helicopter. As we drove into St Petersburg, the drivers were genuinely scared. All the roads were closed, blacked out Mercedes cars were shadowing us – it was quite something.
Talking of crazy, is it true you sang karaoke with the late Kim Jong-il, supreme leader of North Korea?
Yes, that was the San Francisco to Beijing run. We drove to Vegas and then shipped the cars to China. The drivers got to spend 24 hours in North Korea, hosted by Kim Jong-il. We ended up watching a show in their national stadium – just 300 of us in a stadium built for 150,000 people, which was incredible. More amazing is that we spent the night doing karaoke with Kim Jong-il. I think he was particularly impressed with my version of the Sex Pistols' My Way.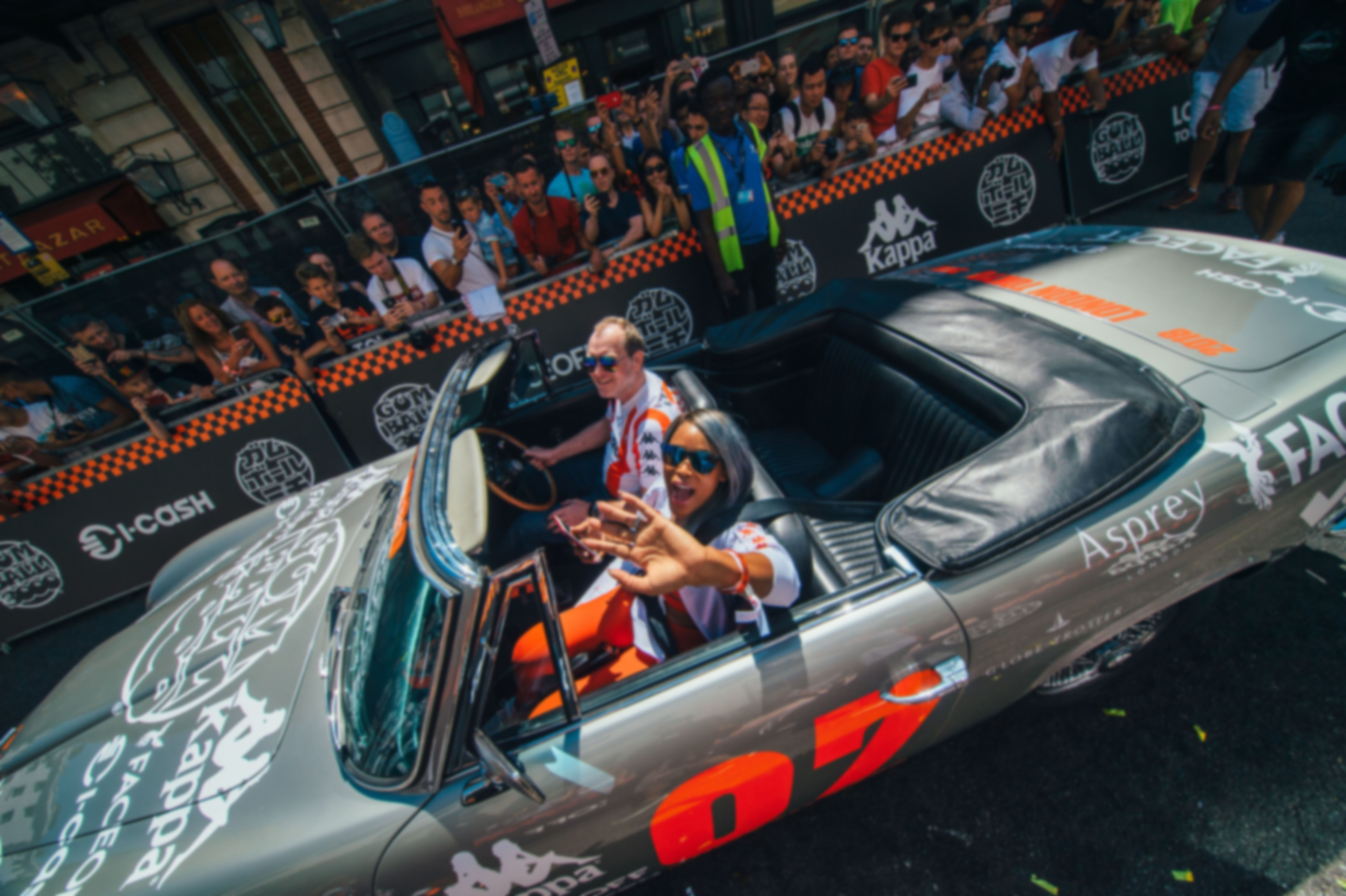 PHOTO PROVIDED BY GUMBALL
The 2014 rally, which ran from Miami to Ibiza, was also memorable. We parked all the cars at Ibiza's Old Port, which was quite a sight, and Deadmaus was DJing for us – he's a big car guy actually. Most importantly, I married Eve this year at the Blue Marlin beach club. So clearly this was the best ever Gumball!
There have been so many amazing cars on the grid at Gumball over the years, but which ones for you personally have stood out?
The McLaren F1 LM at the first rally, for sure, as it's only one of five ever made. Oh, and in 2015 we had the Tumbler car from the Batman movie. It got the best reaction of any car from the public – certainly more than any hypercar we've featured. In 2012 I got to drive a Shelby Cobra from New York to LA, which was a dream realised.
PHOTO PROVIDED BY GUMBALL
Who's been your favourite celebrity participant? And who would you love to see to take part in the Gumball?
Obviously my wife (rapper Eve.) She took part in 2010, which is when we met. And Hugh Hefner doing the whole trip in a limo – that was pretty cool. I'd love to see Steve McQueen and Paul Newman take part, as they are definitive car guys, but you can see how that might be tricky! For the fans, I think The Rock would be awesome. I'd love to make that happen.
Finally, what's next for you personally in terms of business ambition? Are you drifting into the slow lane to relax and enjoy the fruits of your success – or are things still going full throttle?
I'm always looking for the next challenge. If things get too easy then we just step it up a gear. I'm back to more of a creative director role now, rather than logistics, which is the fun part. I've completed a fashion collection with Kappa, for example, and have worked with brands like Puma, Adidas and the Morgan Motor Company. So life is still moving pretty quickly.
Authentic and playful stories that will  inspire you to experience the best in life. Share this or click to find out more about Swingers, the world's coolest crazy golf bar and restaurant, and to book your visit.  
Continue reading
swingers.club
From Uno to Monopoly to Scrabble to Blackjack and more, here are some of the world's most popular games –and the most common mistakes made when playing them.
swingers.club
Swingers' mantra of #LifesbetterWhenYouPlay was truly pushed to its limits by a bunch of quintessentially British eccentrics. From sending a grand piano down the slopes of St Moritz to skateboarding with the bulls in Pamplona, the Dangerous Sports Club prefigured the craze for extreme sports. But their high jinks eventually came at a tragic cost.
Swingers
Swingers is the crazy golf club, a venue that takes the holy trinity that is crazy golf, street food and amazing drinks and combines them all into one incredible social experience. Swingers City is based on a 1920's golf club set in the bucolic English countryside, while Swingers West End takes crazy golf back to its seaside roots in a venue that reimagines the faded glamour of the 1920's English Riviera.