I'll have what he's having…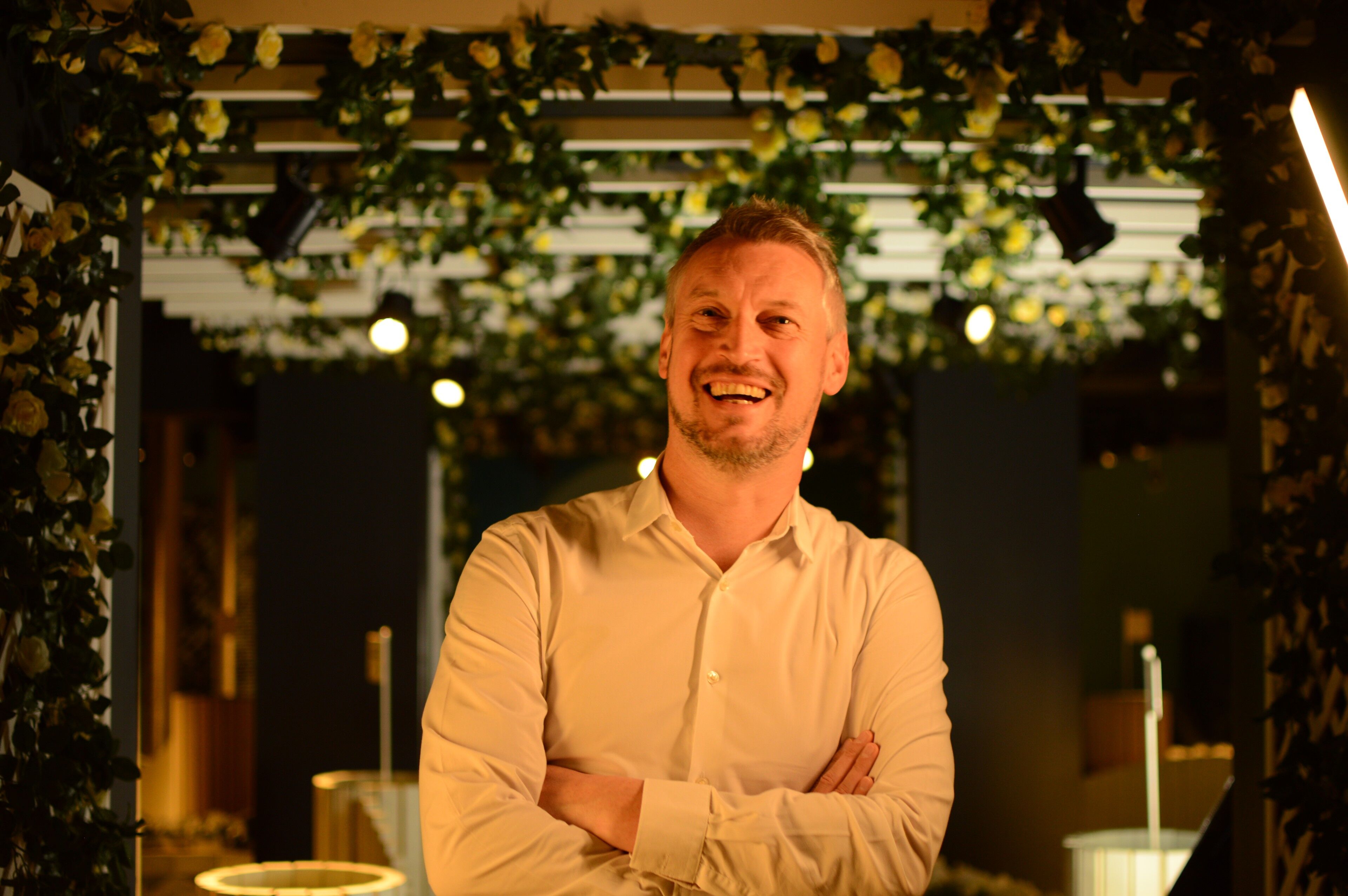 I'll have what he's having…
Interesting facts
Role:
General Manager at Swingers West End. James comes from excellent hospitality stock, previously working at Soho House group and running Guy Ritchie's Punch Bowl pub in Mayfair. 
Where we'll find you on your night off:
 At home with the kids or watching Liverpool. 
Favourite cocktail:
 Heineken (water, malted barley, hops, yeast). 
Best moment at Swingers:
Christmas 2018 – for a first Christmas of trading, the feedback was very good, especially considering the volume of people through the doors.
I'll have what he's having…
Whether you're into bubbles or beer, come hang with our crew and get to know their poison of choice (plus some secrets) as they pour. 
By
Claudia Avila - Batchelor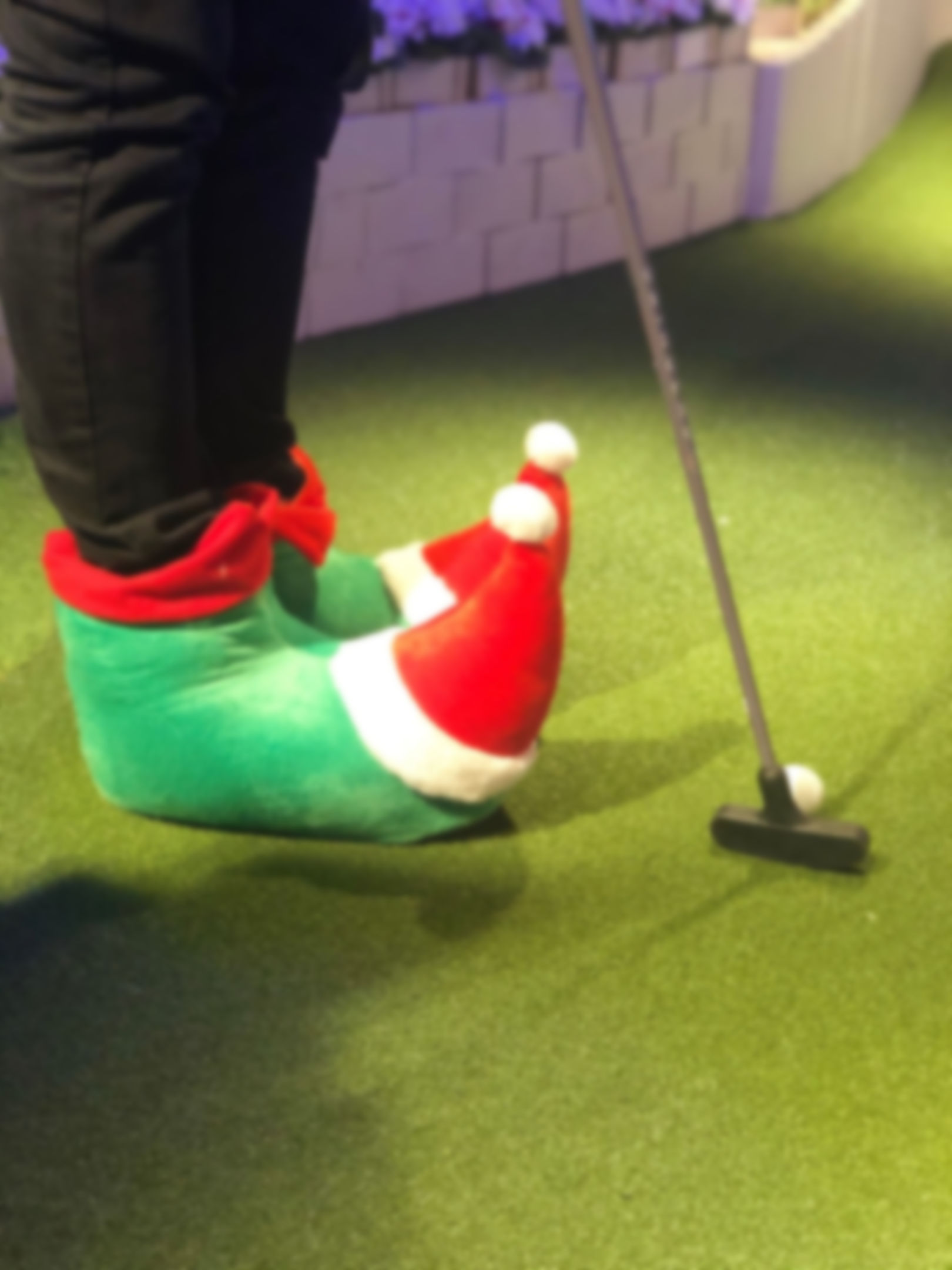 Photo by Claudia Avila-Batchelor
How is Swingers different to the places you've previously worked? It's a really fun and intense place to work, and has a totally distinct dynamic to other food and beverage environments. The flow is completely different, and it's very challenging because its such a vast venue. It has so many moving parts and there is, of course, the added layer of entertainment. 
So what's your biggest challenge in terms of making sure guests are happy? Everything absolutely revolves around the course. So long as we get those tee offs every five minutes, and ensure everyone's where they're supposed to be – and they get around in their allotted time – everything else can work around it. 
Sounds easier said than done. How do you manage that? It's a bit like spinning plates where you start spinning at one end, and then get the rest of them going and then you go back and give the other one a little bit of a wobble. Seriously though, we've just got good people. I'm very fortunate I inherited a great team and fantastic assistant general managers.
So it's very much a team-based success? I think having the kind of ingrained culture we do within the management team is a massive help, and anyone who is brought in gets immersed in it straight away. Find passionate people and you can train them to do anything. 
So there is a huge training culture at Swingers? There has to be, because often people genuinely don't know what they're walking into, particularly during trial shifts as it can all be quite confusing. For a start, the floor and the food aspect is a little like working at an event. The hardest thing is training people on the course as it's not like anything anyone's ever really done before.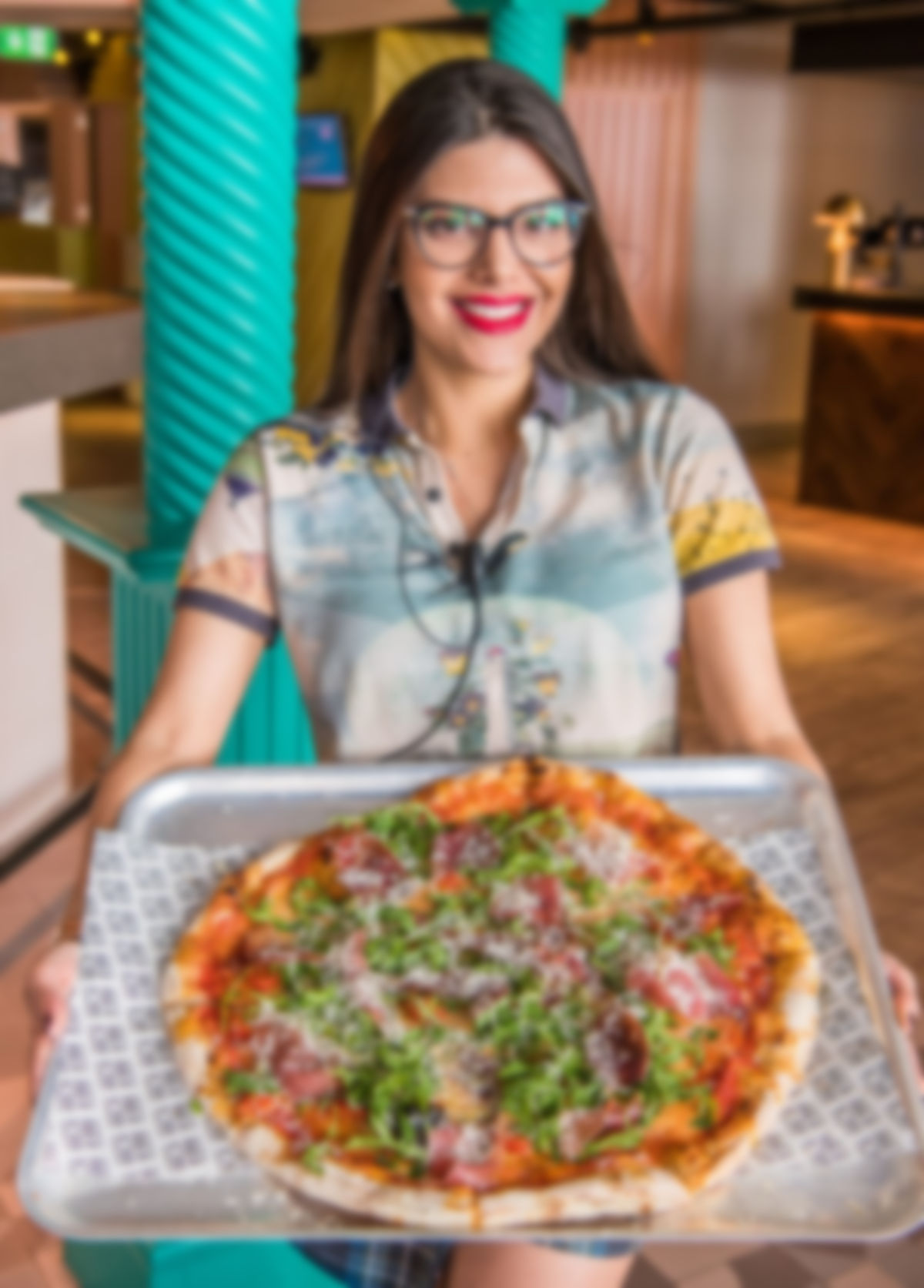 Image courtesy of Swingers
The bar always seem full on. How do you guys cope? The intensity on that bar is incredible at times. Coming from a bartending background, I know that bartenders are not big fans of processing food orders. The amount of questions that our guys have to ask guests around the food (such as allergies etc) means that a transaction that in most places can take three minutes might take five minutes here. Which is a long time in a high volume bar like ours. But we're lucky enough to have found crew adept enough to learn how to work with that, and still manage to add entertainment value, banter with customers and make a great drink too. So the place is always buzzing and the payoff for guests is enjoying amazing cocktails and great food, so they don't mind a little extra wait. 
How do you guys get such awesome food out of small shared kitchens? Well, everything is handmade and the products and ingredients are really high quality. I don't get involved in the process of picking the vendors, but I know that the owners Jeremy and Matt are very particular. They've chosen incredibly well with the guys we have in place.  
What's your favourite food at Swingers? I always go for the Ari Gold burger because I love the pickled onions on it. 
Image courtesy of Swingers
Do your team have a post work drink and listen to a massive tune or three when you're closing? We think it's really important! Everyone sits down for a beer after work. I think it's incredibly important for team bonding that they have the opportunity to do this. In fact, all the staff are entitled to a drink, whether they finish at two o'clock in the afternoon or two o'clock in the morning. 
There seems to be a generosity of spirit running through the company. Absolutely. If the staff are enjoying themselves, the guests will enjoy themselves. And we've created an environment where we invest in training and make sure everyone is having a good time. 
What are the customer demographics? A really big mix! We had a lady in six months ago who was 98 years old. We brought her up in the lift and she played a round. So we appeal to all ages. 
We love the feeling of nostalgia that is evoked throughout the design. Do you know where this came from? I still remember the best crazy golf course I ever played on as a kid, during a family holiday in Cornwall in 1985. It was this amazing little course and it's such a great childhood memory. I think it's a very British thing – no one else is as crazy about crazy golf as Brits.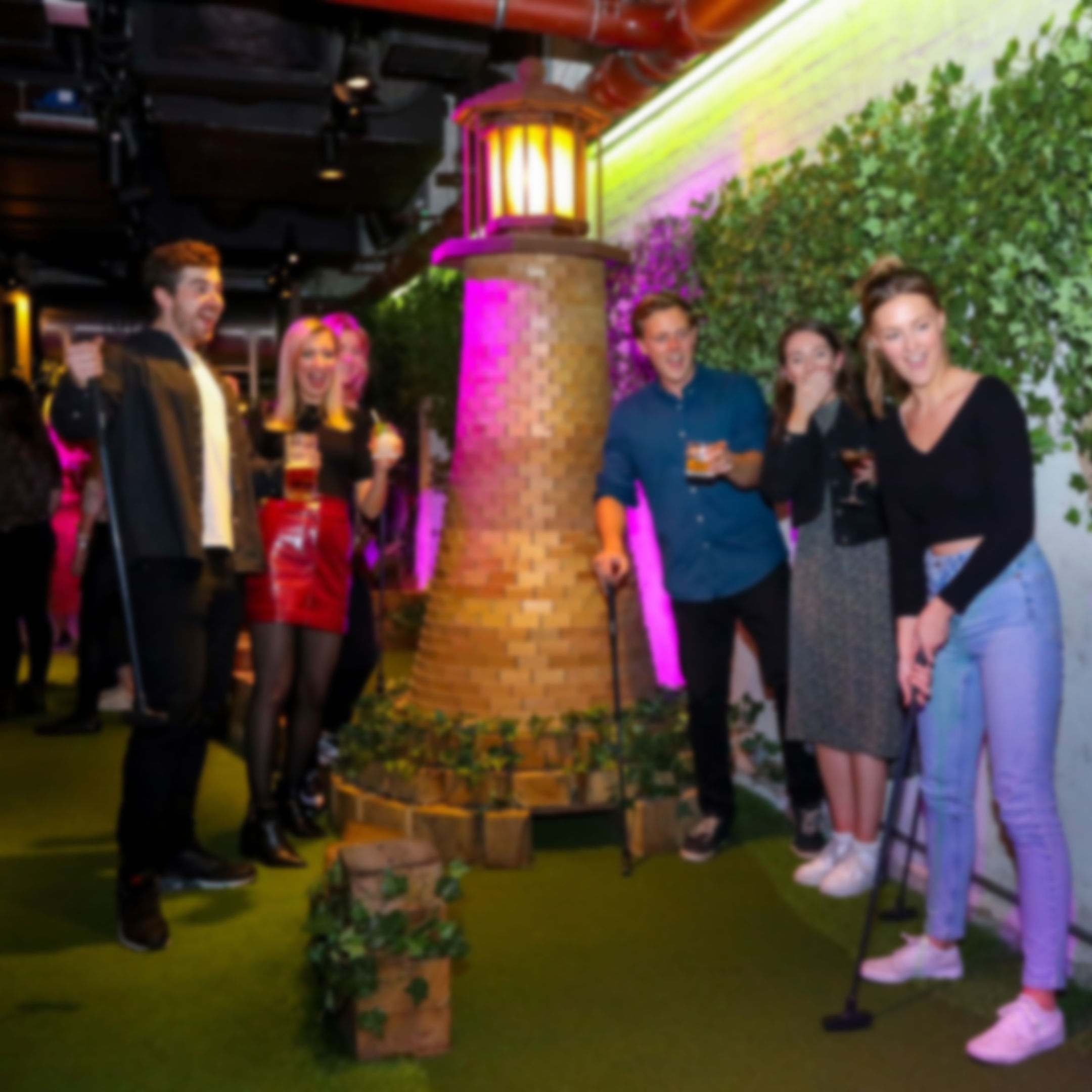 What would you change if you had a magic wand? We do have golf balls flying off from time to time which is not ideal. Someone broke the TV screen when a ball went shooting off at some impossible angle. That's something that we work on – the caddies talk to people and keep an eye on anyone getting too excitable.
What would you like the DJ to play if you got a hole in one at Swingers:  Mr Brightside by The Killers
Tell us a secret: If I could rid the world of one thing, it would be avocados.
Authentic and playful stories that will  inspire you to experience the best in life. Share this or click to find out more about Swingers, the world's coolest crazy golf bar and restaurant, and to book your visit.  
Continue reading
swingers.club
Let's face it, a first date is usually a nerve-wrecking experience, so we give you our top five unusual places where the awkward silence will be minimal, and you can subliminally test your potential partner's sense of humour and personality without resorting to the 'what star sign are you?' type of clichéd questioning.
Swingers
Swingers is the crazy golf club, a venue that takes the holy trinity that is crazy golf, street food and amazing drinks and combines them all into one incredible social experience. Swingers City is based on a 1920's golf club set in the bucolic English countryside, while Swingers West End takes crazy golf back to its seaside roots in a venue that reimagines the faded glamour of the 1920's English Riviera.