How crazy golf got cool – an interview with the co-founder of Swingers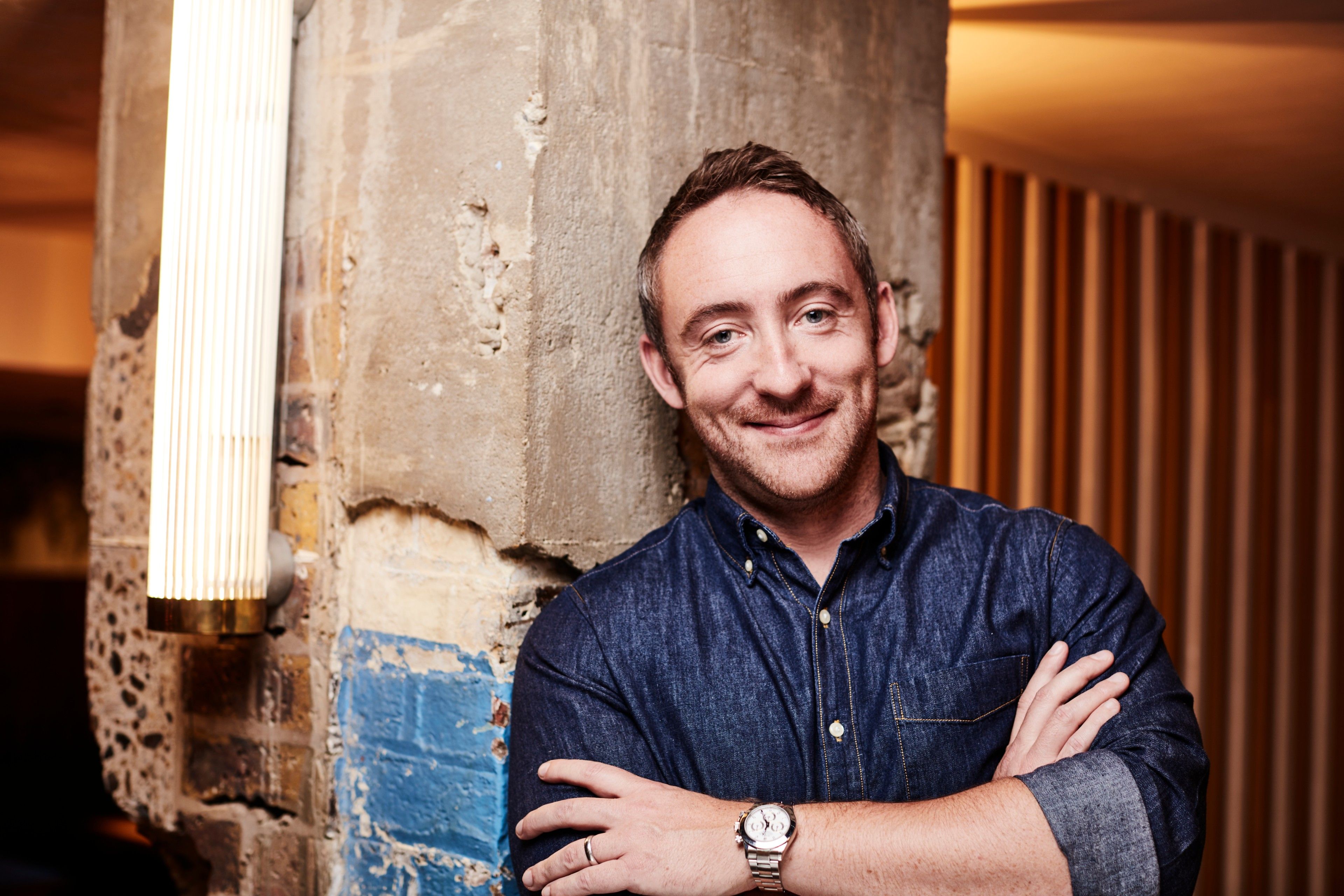 How crazy golf got cool – an interview with the co-founder of Swingers
Interesting facts
If you could give your younger self some advice, what would it be?
Don't sweat each problem too much. It's not always the big deal you think it is. 
What's the first thing that people say when you meet them at a party and tell them what you do?
 (Laughs) It's always a predictably sexual swingers joke. 
What's the best compliment you've been paid from someone about the Swingers experience?
When they say they were surprised how sophisticated and non-cheesy it was. That it's slick, fun and cool. 
When you're not hanging out in Swingers, where else will we find you on a night out?
I love eating out and have lots of favourites in London. The Israeli food at Palomar is great and Luca in Farringdon – from the team behind the Clove Club – serve up excellent Italian dishes. Mortimer House in Fitzrovia is also brilliant for Mediterranean cuisine that you can enjoy in a stunning setting. 
How crazy golf got cool – an interview with the co-founder of Swingers
Building an empire around the quirky pastime of crazy golf sounds like a tricky task – but Swingers co-founders Matt Grech-Smith and Jeremy Simmonds have made it look simple. However, it wasn't without its chewy moments, Matt reveals.
If you enjoy what you do, the saying goes, you'll never work another day in your life. It's a cliché but, like most cliches, it's a cliché because it's true. And for Matt Grech-Smith, co-founder of Swingers, it must be exciting to know that, every day, you are increasing the sum total of human happiness – through the unusual medium of crazy golf.
Yes, that quintessentially British seaside pastime is back in vogue, although this time its fans are more hip than they are hip replacement. Because Matt, together with business partner Jeremy Simmonds, has reinvented the game for an urban audience, making for a night out of brilliant cocktails, great street food and a challenging (but not too tricky) nine-hole indoor crazy golf course.
The operation – cheekily titled Swingers – is run by Matt and Jeremy's company, the Institute of Competitive Socialising. Swingers now comprises two venues, in London's City and West End, which are 16,000 sq ft and 20,000 sq ft respectively, and both are packed with happy punters every night of the week.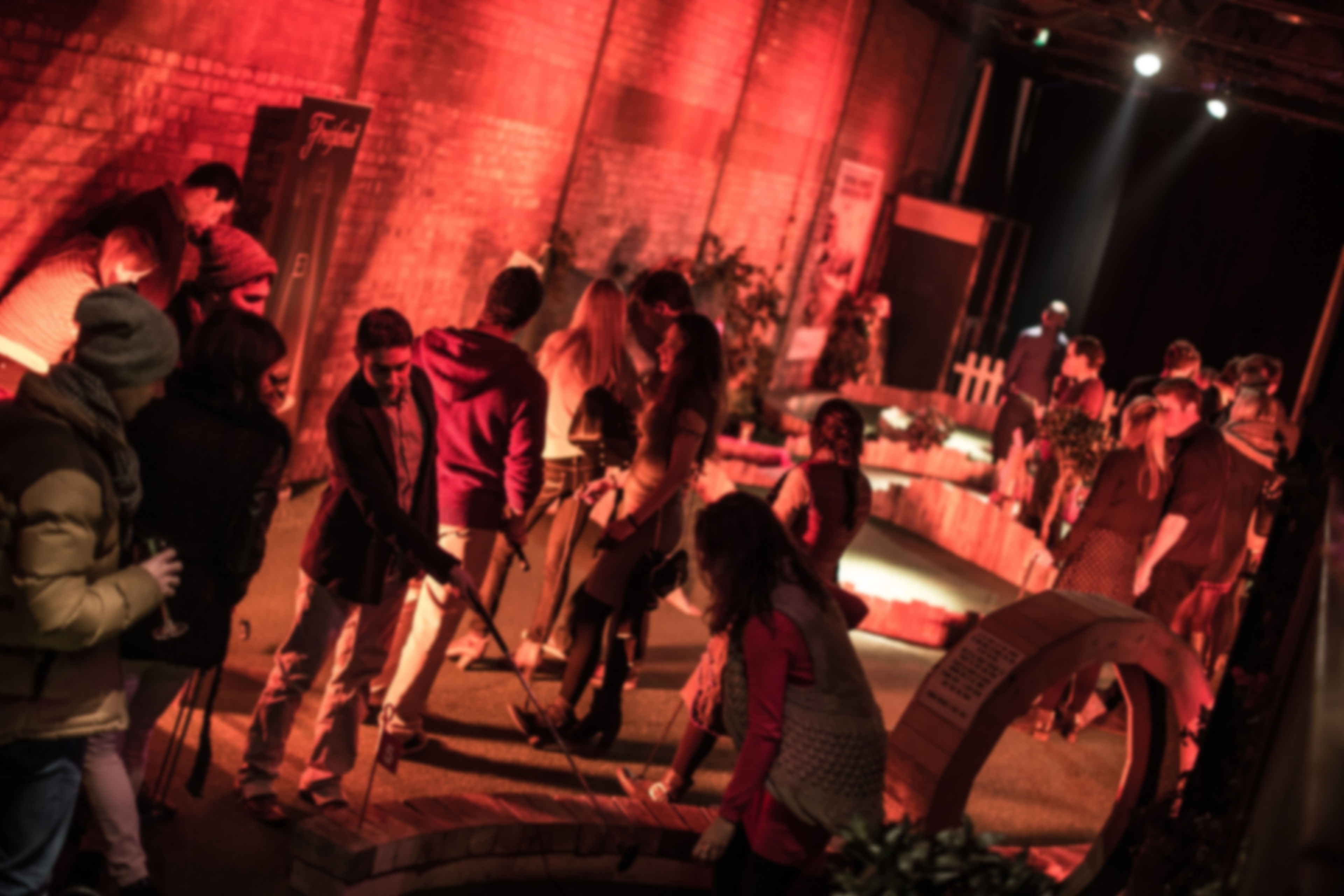 Image courtesy of Swingers
The Swingers concept is a case of 'brilliant idea meets perfect timing'.  
Today's consumers are in search of nightlife experiences that grant bragging rights. The rise of platforms like Instagram and the notion of the 'curated self' means that people are increasingly turning to one-of-a-kind, experiential bars, clubs and events that offer stimulation for all the senses. And these unique experiences offer more than just novelty and intrigue – they also communicate a sense of prestige.
"We could see that social media was driving the need to be seen to be doing interesting things," says Matt. "And right from the start we knew that crazy golf was the winning idea. It has universal appeal and it's very hard to find that. There's the nostalgic link too, which is usually to do with good childhood memories. It's also something you can play immediately, even if you haven't played before. And you can play it without getting sweaty or having to change your shoes."
Starting out
Matt and Jeremy have form when it comes to predicting what people want from a night out. They met at university and started out by staging music events for students, which they built into a nationwide business. Their success caught the eye of global marketing agency VCCP, which bought their company and brought the duo in-house to set up a new division looking after youth experiential marketing.
'It was quite the transition," laughs Matt. "A big change in culture and ways of working. In a sense, we used it as a training opportunity – learning more about customer journeys, about activating brands. And pitching to big global brands really helped to professionalise us."
Once their transition period at VCCP was up, Matt and Jeremy were keen to become independent operators once more. And the concept of Swingers was born.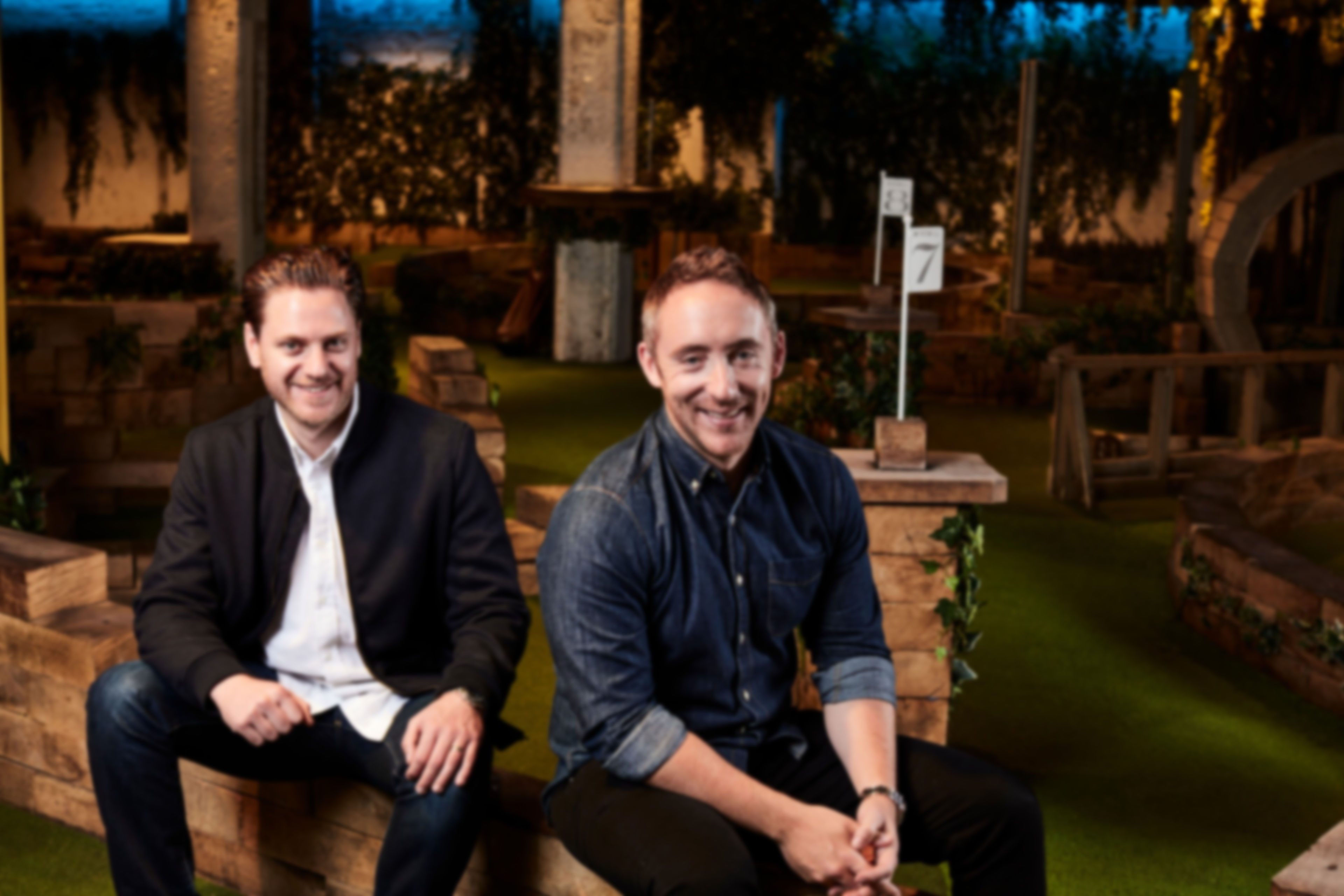 Image courtesy of Swingers
"When we told our friends about it, the answer was a universal 'go for it'," says Matt.
After gathering almost half a million pounds of investment, they launched the first Swingers as a 7,000 sq ft pop-up venue in London's Shoreditch in 2014. It struck a chord with capital-dwellers seeking something new and quickly surpassed all their business predictions.
"It was unique, nothing like it existed," says Matt. "And those five months of trading gave us the opportunity to develop and optimise a system that lets people play indoor crazy golf."
A course designer (Tom Borer) built every hole from scratch, with a challenging brief that required everyone to get around the course in 40 minutes – the time they calculated that people would play before getting bored – and to make the holes simple enough to be playable by all, but not too easy.
A giant leap
The pop-up's success meant that funding from investors and banks was forthcoming for the next stage – two Swingers venues in permanent London locations. But these new properties weren't without their headaches. Besides the challenge that comes with running two Swingers sites, each requiring 100 staff to look after 7000 customers a week – plus a fit-out bill upwards of £3m – Matt reveals that he and Jeremy took a bit of a gamble on the first permanent site. "The scariest bit was signing a lease on a property with no planning permission in place. We had a slightly anguished conference call before we committed to that. I'm pretty sure we wouldn't do that again."
The success has been such that Swingers is now rolling out to the USA, with a number of potential sites identified. Although still in the discovery phase, Matt's already aware that a new country means an 'identikit' approach won't work. 
"We design for the location and cater to local tastes," he says. "The density of the big cities means we have to be prepared for bigger numbers. We also need to be on top of street food trends at all locations. And Americans can be pretty vocal if they don't like something, so I imagine getting feedback won't be a problem!" 
Image courtesy of Swingers. Photo by Laurence Howe
This isn't the beginning of a sprawling empire, though. Matt sees "six or seven" Swingers venues opening over the next few years.
And back in the UK, while Swingers continues to evolve and upgrade its offering, he's heartened to see how experience-based socialising has been so successfully adopted by other venues.
"I admire what people like Flight Club (darts) and Electric Shuffle (shuffleboard) have done. I have huge respect for them. Also, I think a lot of the Pergola venues are really interesting."
But with so much going on, how does he find time to relax?
"I go to Swingers. Honestly. It's such brilliant fun and it's good to remind yourself why you're doing all this. Seeing people having a great time, that you've helped create, is the perfect way to spend a night off."
Authentic and playful stories that will  inspire you to experience the best in life. Share this or click to find out more about Swingers, the world's coolest crazy golf bar and restaurant, and to book your visit.  
Continue reading
swingers.club
Want to recreate the fabulous food on offer at Swingers? In the second of a regular series we head into the kitchen at Swingers to find out how they make the seriously good street food that helps to fuel a night of crazy golf. Here's how the dough-slinging superstars at Pizza Pilgrims (served at the City venue) create the perfect margherita.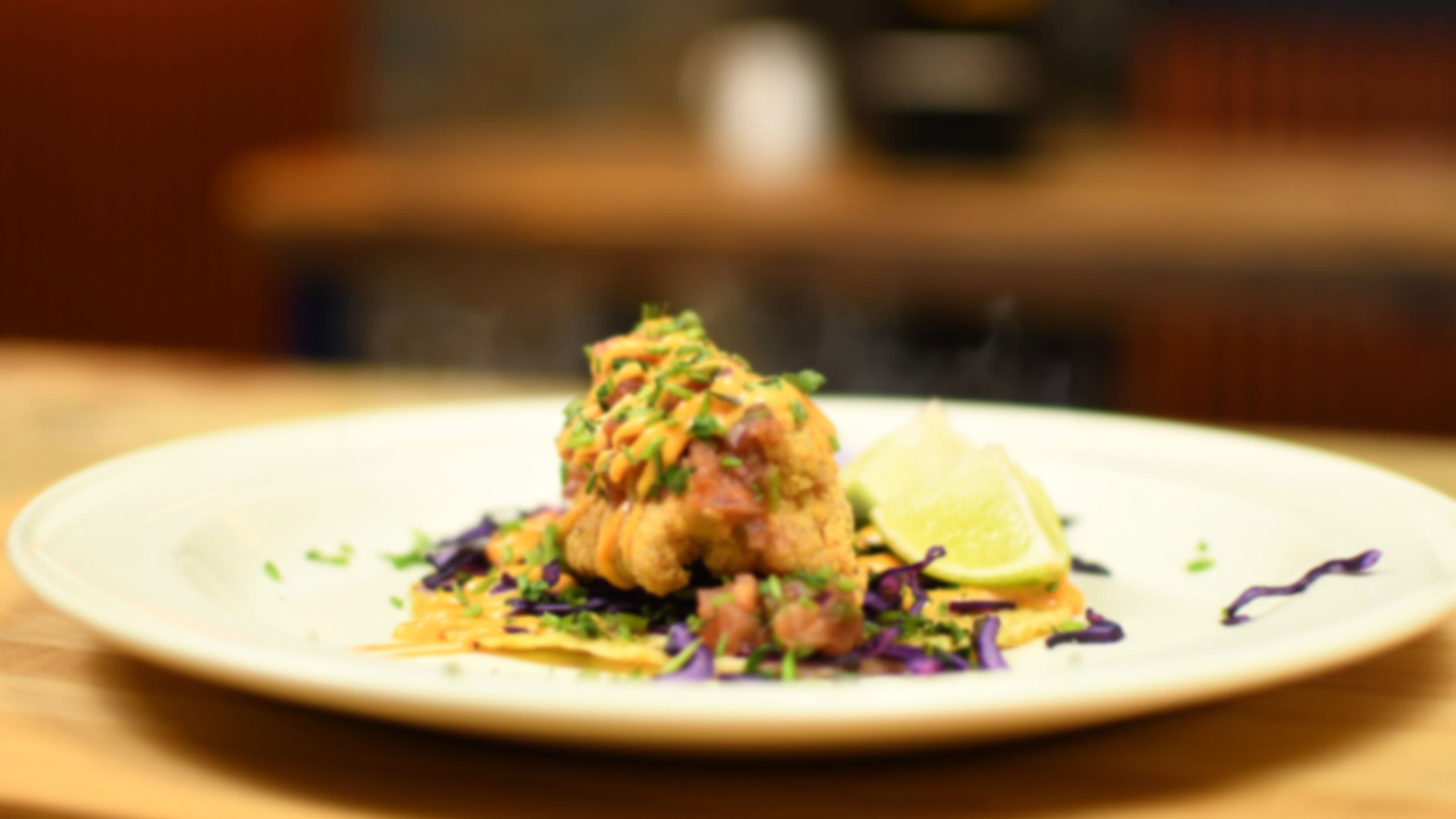 swingers.club
Want to recreate the fabulous food on offer at Swingers? In the first of a regular series we head into the kitchen at Swingers to find out how they make the seriously good street food that helps to fuel a night of crazy golf. Here's how the maestros at the Mexican-themed Breddos (served at the City and West End venues) create terrific tacos every time. And since we're currently living through a time when some food products can prove hard to find on the shelves, we've suggested alternatives where possible.
Swingers
Swingers is the crazy golf club, a venue that takes the holy trinity that is crazy golf, street food and amazing drinks and combines them all into one incredible social experience. Swingers City is based on a 1920's golf club set in the bucolic English countryside, while Swingers West End takes crazy golf back to its seaside roots in a venue that reimagines the faded glamour of the 1920's English Riviera.