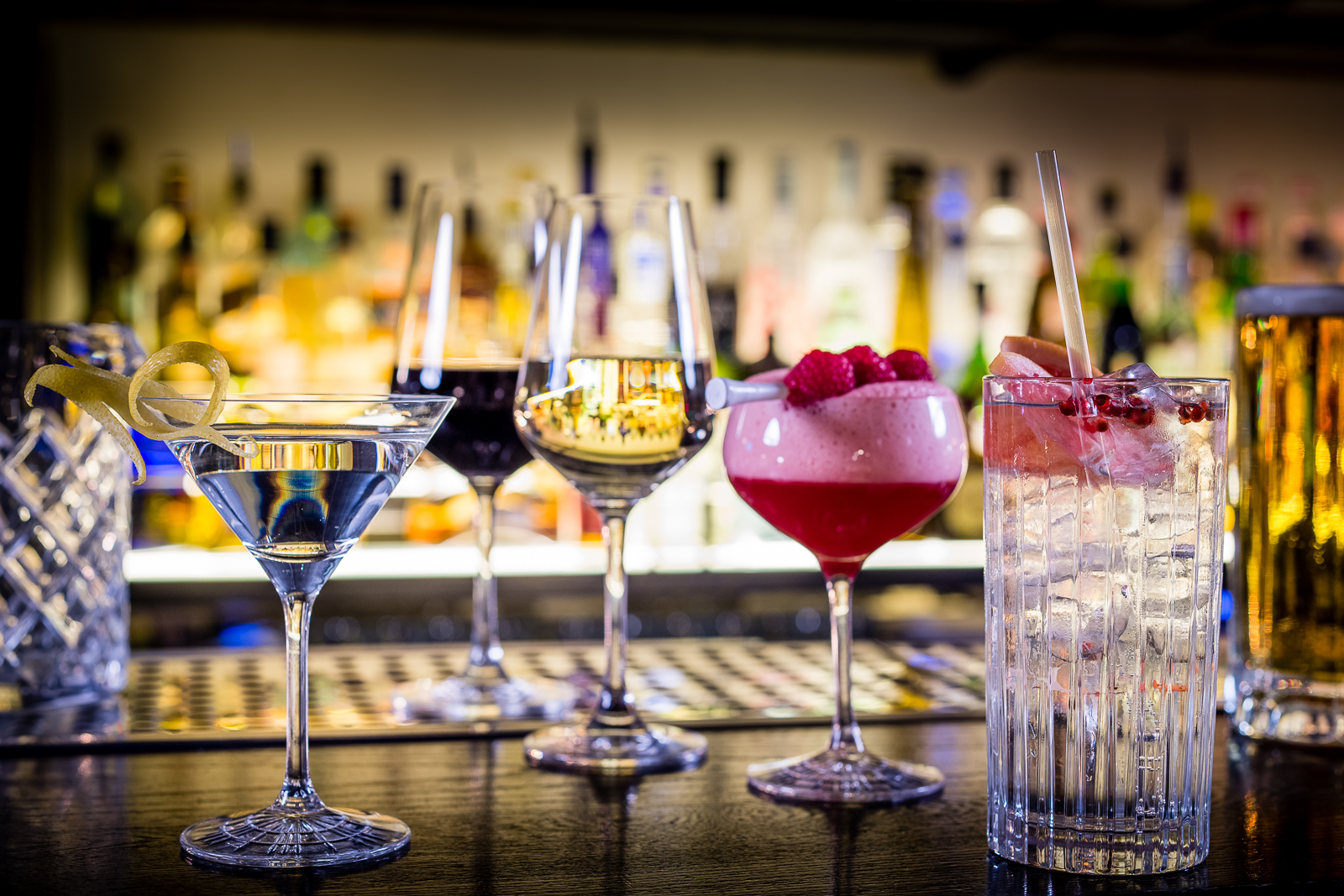 6 Secret cocktail bars you need to know about
We travelled the world looking for the best secret watering holes you should visit. Add them to your 'to do' list today. Cheers!
There was a time when new cocktail bar openings were truly a hot ticket. In recent years, though, the rise and rise of private members clubs has seen the cocktail bar become less of a draw. But rumours of its demise are exaggerated, because there are host of speakeasy-style spots that are worthy of your attention. Some so secret that simply getting in is half the fun – here's what you need to know.   
NYC - PLEASE DON'T TELL Photo by Greg Hsu @Superhsu
NYC is like that naughty friend who keeps you out partying long after it was sensible to go home. PDT was one of its original secret speakeasy-style bars, and the format has given rise to many similar concepts around the world. Hidden away in an unremarkable location in the East Village, you access the small (around 40 capacity) bar via a 1940's red phone booth in a hotdog joint. (Obviously). Pick up the phone and politely ask if you can come in. A British accent helps.
Once inside, the cocktails are as you'd expect from the land that gave us prohibition. Strong, creative and served with a side order of hot dog (if you so wish), arriving through a secret slot on the wall. More quirkiness comes in the form of taxidermy dotted around the retro room, and eclectic music playing to the intimate crowd. Jazz, blues, Frank Sinatra and other classic US sounds make this the perfect place to start the night. 
Signature cocktail: Rusty Time Machine  
AUSTIN - FIREHOUSE LOUNGE Photo by Firehouse Lounge ..
Built in 1885, this was the city's oldest fire station until it moved location in 1916. Now a funky hostel, you access the bar through an entrance cleverly disguised as a bookshelf in the lobby. But we are talking US-style hostels, so no crowds of the great unwashed here. Just expertly blended cocktails and the kind of awesome live music that Austin's famous for. The original firehouse was the first to employ an African-American – Essex Warrington – as the water wagon driver, and still welcomes former and current serving fire fighters  "like long lost family."   
Signature cocktail: Firehouse old Fashioned 
AMSTERDAM – THE BUTCHER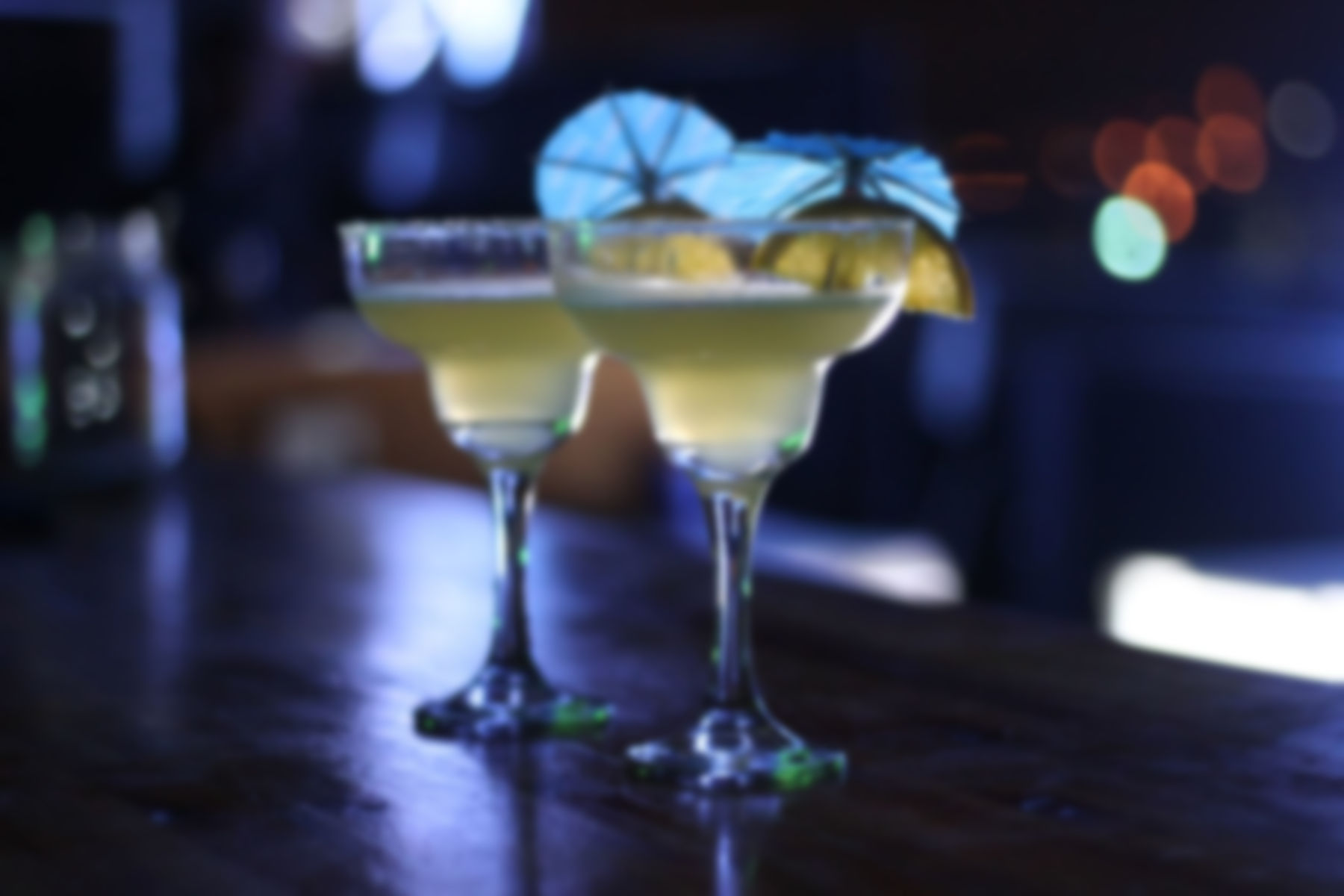 Photo by Deejay Sanks
This reservations-only bar is located in the Latin Quarter and hidden behind an outstanding gourmet burger joint, next to Amsterdam's largest market- the Albert Cuyp. The Butcher is as hard to get into as gabber music (one Dutch export we could have done without) so call ahead. If you're lucky, you will get a password. Go to the burger bar, find the door, buzz and see what happens. This is where Holland's hipsters hang out and where in-the-know-tourists (like you!) get to sample really interesting concoctions in a stylish urban setting. 
Signature cocktail: The Butcher's Nana (you have to go there to discover it!)
HONG KONG – FOXGLOVE Photo from Foxglove
For all you style and retro lovers, this is next level wizardry. Combine that with the quintessential English spirit of adventure circa 1940, and you have a whole spy film noir set-up created just for you. Walk through a luxurious umbrella retailer? Check. Find the secret doorway within said boutique? Check. Touch the correct gold-tipped umbrella handle to get access? Check. Then it gets interesting, as full vintage glam reminiscent of the glory days of aviation and classic cars await you. The cocktail selection is as exquisite as the gastronomic fare, while the live jazz music policy just adds to the ambience. It feels a bit like being in an early Agatha Christie novel, but without the mysterious death. Although the foxglove is a poisonous plant…
Signature cocktail: Osaka Sour 
LAS VEGAS - THE LAUNDRY ROOM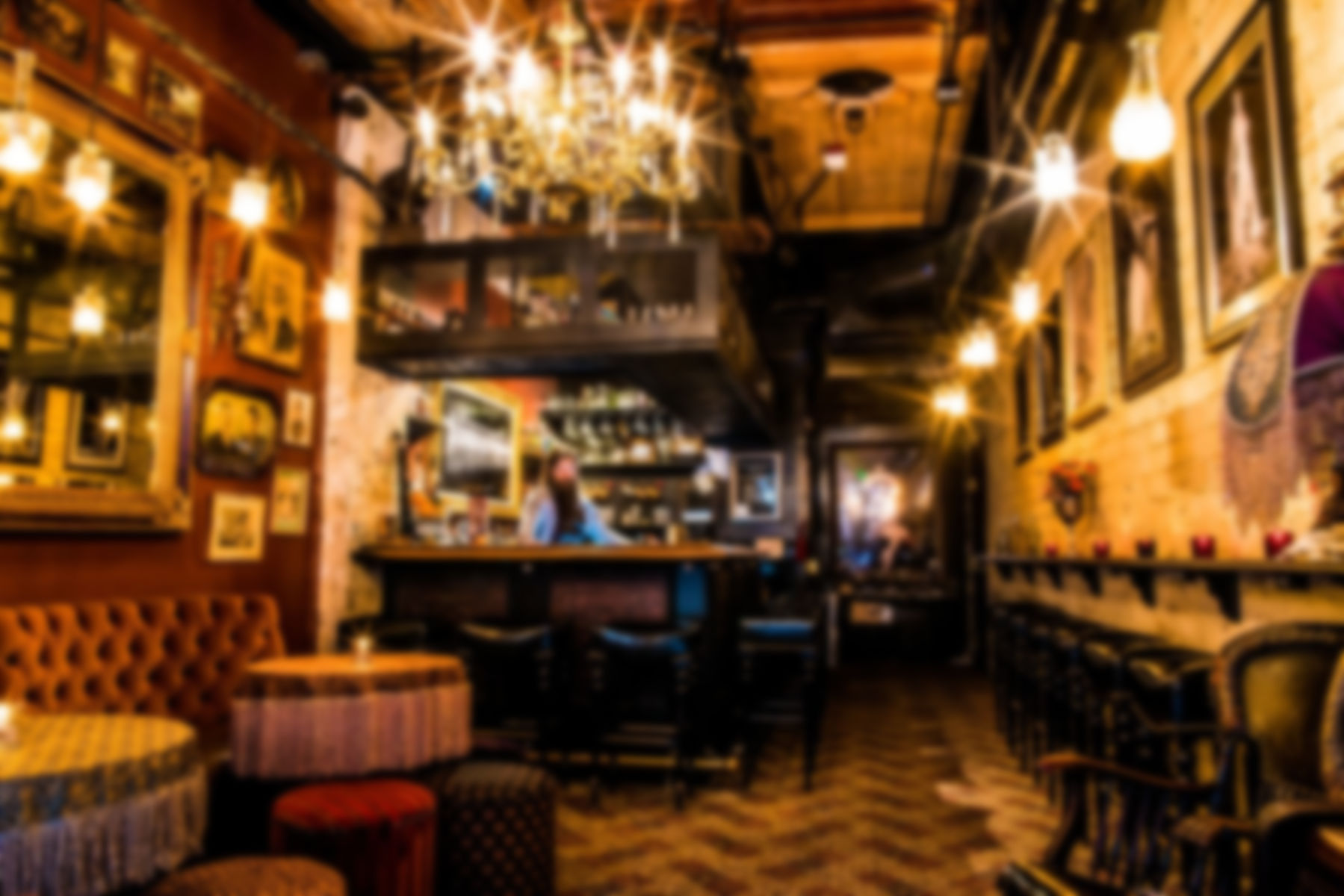 Photo by Charles Sicuso
Well, here's a thing. Somewhere low key and secret in Vegas – the birth mother of all things in-your-face. It's a scrumptious jewel of a bar-within-a-bar. And it's reminiscent of a Victorian pub – if it was housed within a lovely bordello where pirates and scoundrels liked to hang out. The only way you can gain access is by texting a number and requesting a reservation and directions. Be witty and original. And you'll be wanting the magic number: +1702-701-1466. You're welcome.
Signature cocktail: The London Commons  (no link because it's uber-secret but the ingredients are gin, lime, cucumber and club soda.)
LONDON – SECRET FORCES BAR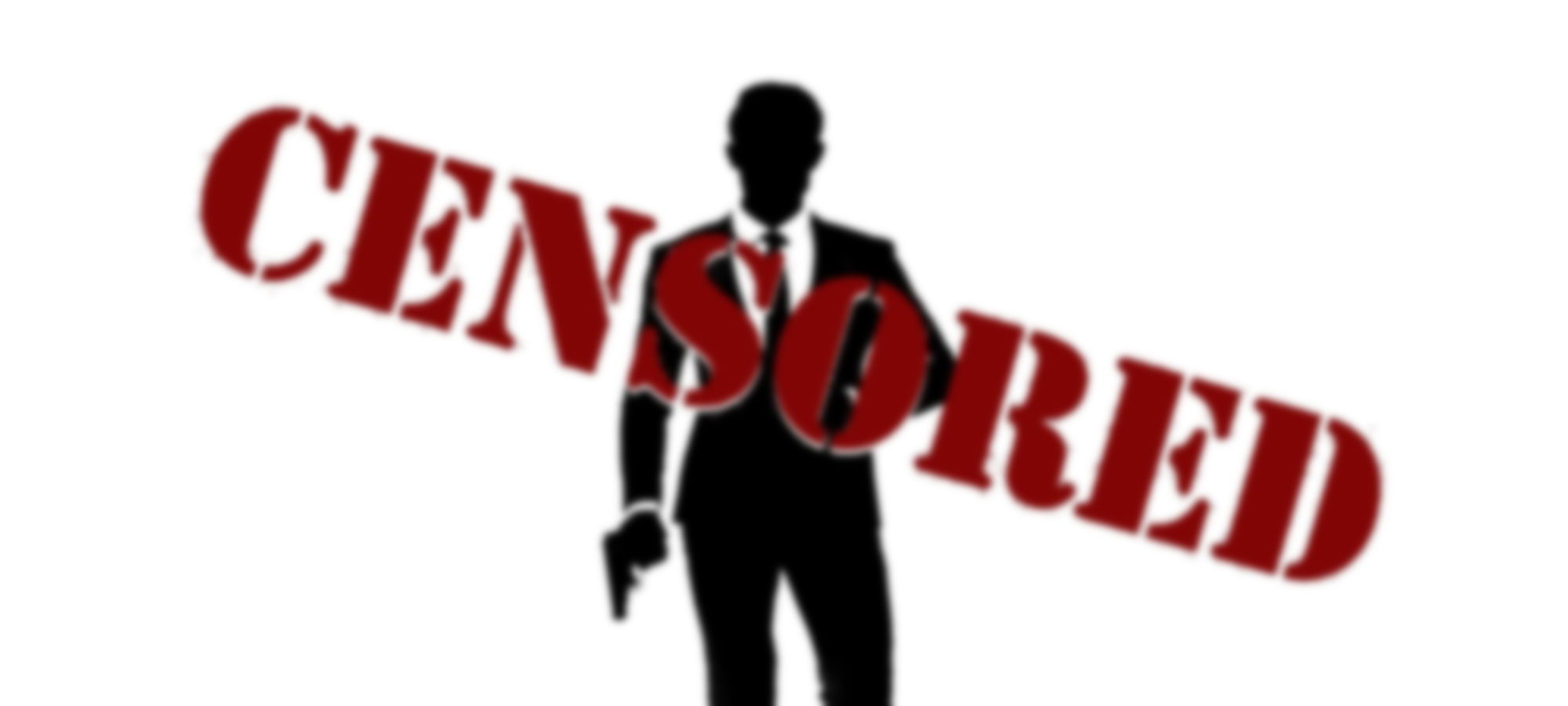 Composite by Damien Toledo
We can't tell you the exact location of this. As in, we literally can't. But we've been, and it's great. To explain, the UK's special forces have a discreet private club, complete with restaurant and bar that houses iconic images of those brave men – and an incredible and surprising amount of women – who have served, and many more who have given up their lives in order to keep us safe. Fact. Should you ever meet a nice officer from the SAS who can invite you in (so long as they are members, this isn't a free-for-all!), you too can walk the hallowed rooms and enjoy the historic past of this place. 
Signature Cocktail: It had to be a vodka martini shaken not stirred. 
SWINGERS WEST END AND CITY, LONDON (BONUS BARS!)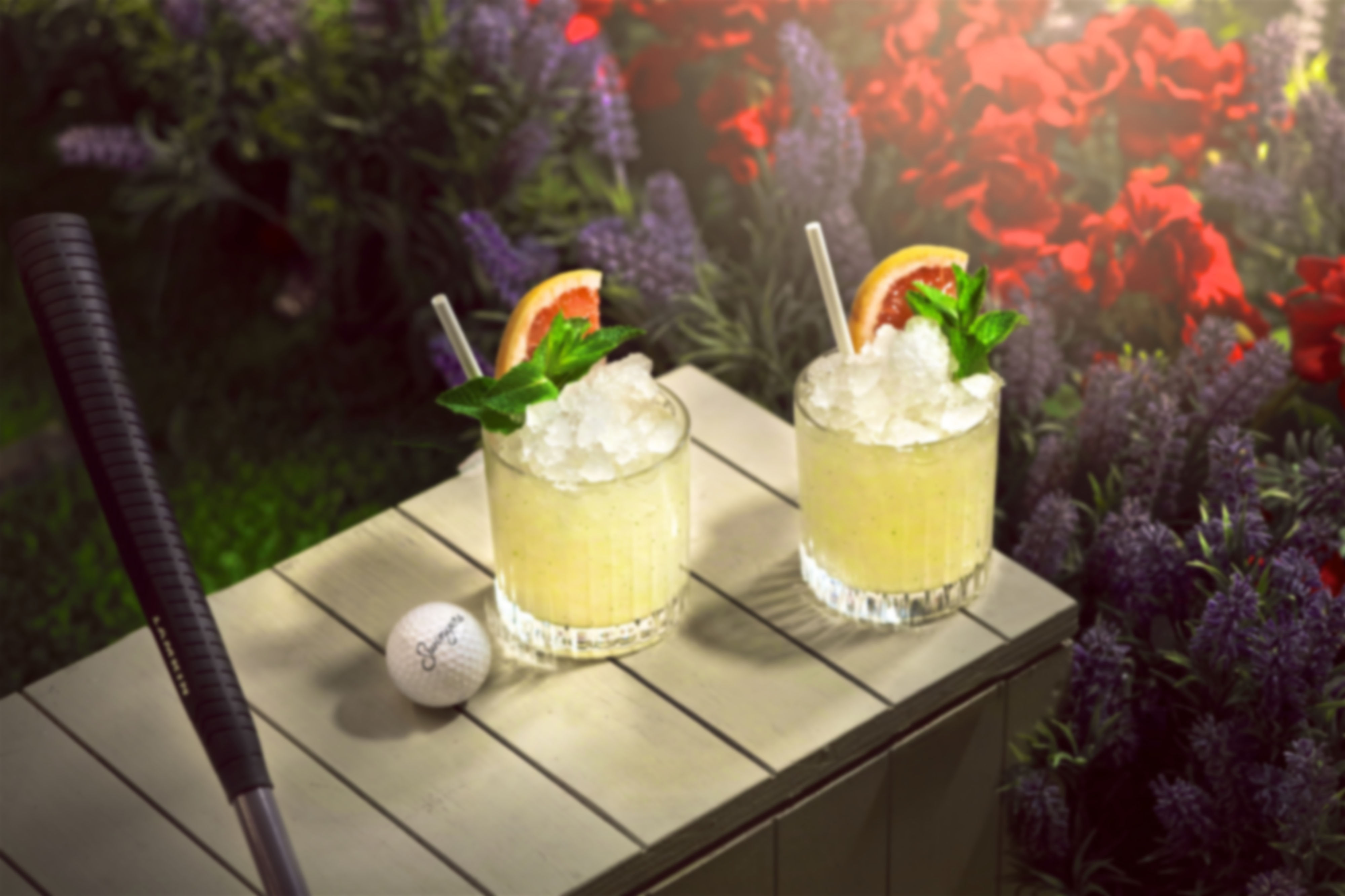 Photo provided by Swingers
To make up for the previous terrible tease we have not one but two amazing cocktail bars in London that you can definitely get into but don't know about. Why? Simply because you may know of them as 'the crazy golf clubs,' BUT… what you may not know is that here in these quirky little hotbeds of joy play some of the capital's best bartenders, all ready to make your night go with an extra swing. Super ambience, fab posh street food options and killer cocktails worthy of members clubs are enhanced by the fun sounds of their resident DJs. 
Signature Cocktail: Clover Club 
Authentic and playful stories that will  inspire you to experience the best in life. Share this or click to find out more about Swingers, the world's coolest crazy golf bar and restaurant, and to book your visit.  
Continue reading
swingers.club
Swingers' mantra of #LifesbetterWhenYouPlay was truly pushed to its limits by a bunch of quintessentially British eccentrics. From sending a grand piano down the slopes of St Moritz to skateboarding with the bulls in Pamplona, the Dangerous Sports Club prefigured the craze for extreme sports. But their high jinks eventually came at a tragic cost.
Swingers
Swingers is the crazy golf club, a venue that takes the holy trinity that is crazy golf, street food and amazing drinks and combines them all into one incredible social experience. Swingers City is based on a 1920's golf club set in the bucolic English countryside, while Swingers West End takes crazy golf back to its seaside roots in a venue that reimagines the faded glamour of the 1920's English Riviera.